Which Expenses are Relevant in a Personal Injury Case?
The term "damages" is bandied about when personal injury cases are discussed. Attorneys tell their clients they fight to obtain all the damages to which the client is entitled. What does that really mean? How are damages in a personal injury case calculated? Are damages the same as expenses?
The simple definition of damages is the amount of money that the injured person receives from the negligent party. the goal is to "make the injured party whole." This means, as much as possible, to restore the injured party to the same position he or she was in prior to the negligent act. This means victims of negligent acts should be able to collect, at a minimum, reimbursement for all of their out-of-pocket expenses. Each case is different and depends on the specific facts and circumstances of the negligent act and the resulting injury. the categories of damages include economic, non-economic and punitive damages.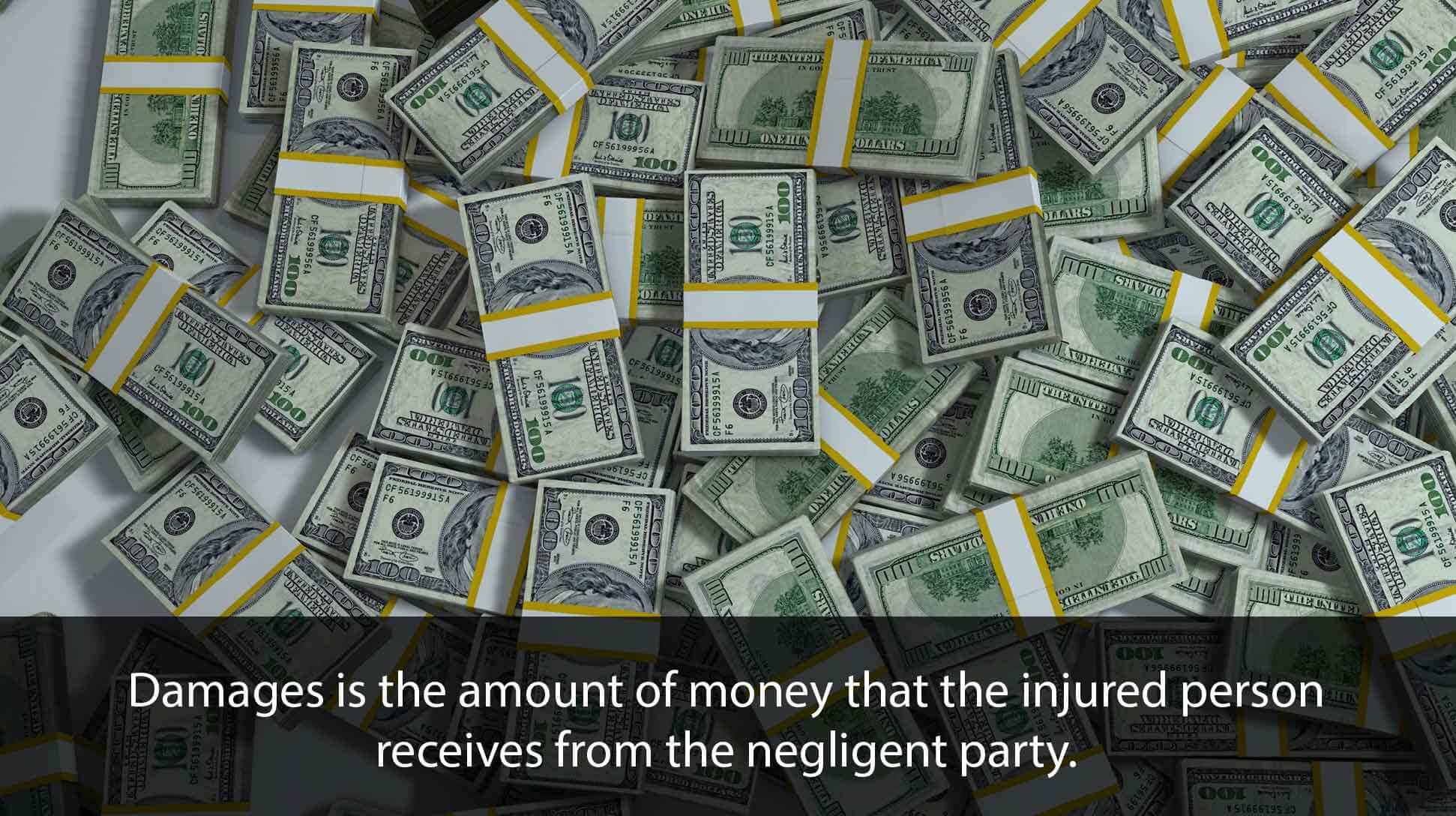 Economic Damages
Economic damages definition are those that can be calculated so that an actual number can be affixed to the loss. Generally, the injured person should be able to collect any expense incurred, or expected to incur in the future as a result of the injury. Some examples include, but are not limited to:
All medical expenses such as doctor, hospital and therapy charges.
Medical expenses that are expected to be incurred in the future if ongoing care and treatment is required.
Reimbursement for travel expenses for medical treatment.
All expenses related to any required therapy.
Costs of job retraining if required.
Child care costs.
Costs for household help, including yard workers.
Wages lost because the victim was unable to work.
Wages expected to be lost in the future.
Job retraining if necessary.
Lost business or work opportunity. This includes a range of possibilities. Someone may have missed a scheduled job interview. a college student may be paralyzed and be unable to continue pursuing the career of choice.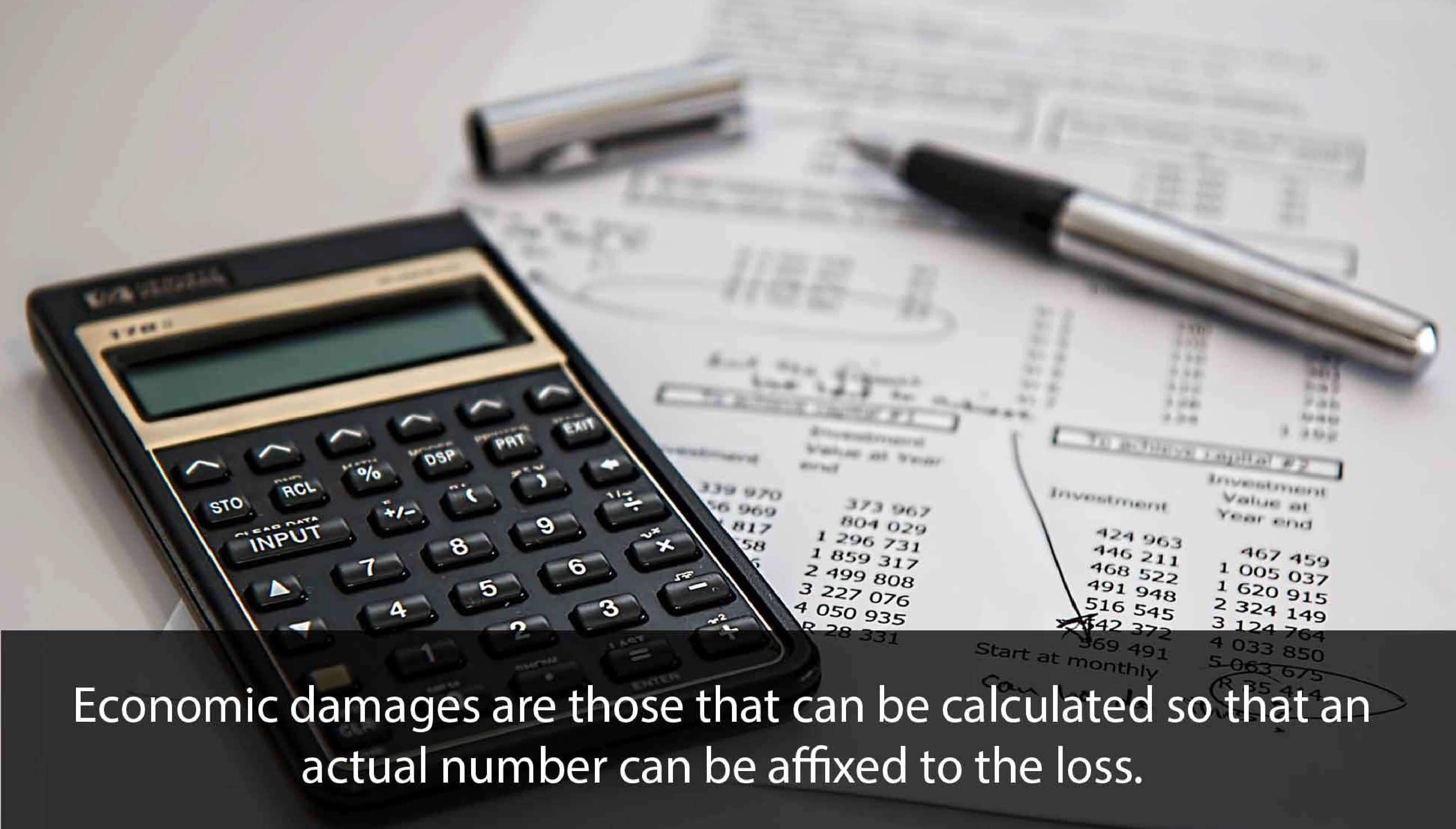 Seeking compensation for your personal injury?
Non-Economic Damages: Pain and Suffering
These damages cannot be calculated by statements of expenses already accumulated or by projecting how much certain future costs will be, but are designed to compensate victims for losses for which it is difficult to determine an amount. in some cases, no amount of money can make up for the harm caused by the negligent act which will increase the pain and suffering award.Each case is different and decided upon its own individual circumstances. Someone who is completely paralyzed as a result of the accident will of course collect more for their pain and suffering than someone who quickly recovers from a broken bone. There is a formula insurers use to come up with a number and personal injury attorneys generally use that as a starting place for settlement negotiations.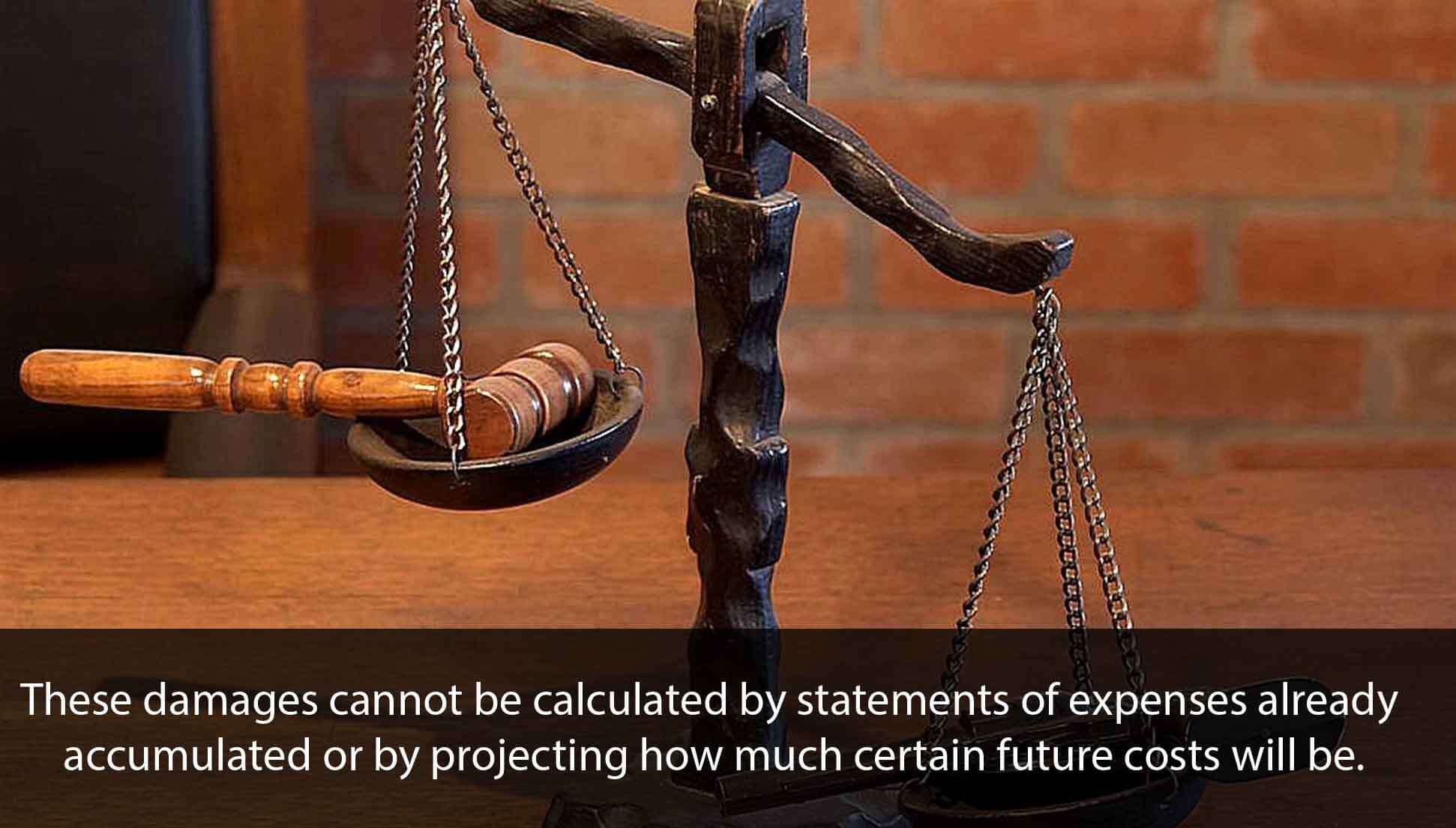 Other Damage
Some damages may or may not be available to a victim, depending on the specific circumstances surrounding the incident and the nature of the injury. for example:
Emotional distress damages may be available and are evaluated on a case by case basis.
Loss of overall enjoyment of life.
Punitive damages, which are used to punish the entity who committed the negligent act, may be available if the act was particularly egregious.
In order to collect any damages, a personal injury lawsuit must be brought within a certain amount of time after the injury-causing incident occurred. This is called the statute of limitations. if the deadline is missed, victims will not be able to obtain compensation no matter how severely they were hurt. if you were injured due to the negligent act of another, for a free consultation, contact the West Law Office in Houston.