Misconceptions of Auto Accidents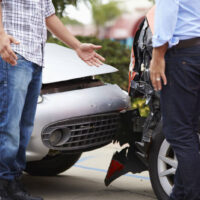 1. You Are Guaranteed Compensation
Many people assume that they are legally guaranteed compensation due to vehicle damage or personal injury. This is not always the case. When compensation is forthcoming, insurance company reviews and legal cases can take longer than you may think.
2. All You Need is a Police Report
In some jurisdictions, police reports are extremely detailed. in others, only the most basic of information is included in the report. When the latter is the case, be sure to note other information such as weather and road conditions at the time of the collision, visibility, traffic conditions, damage to vehicles, and damage to fixtures and structures. Any good auto accident attorney will tell you this.
Seeking compensation for your personal injury?
3. You Do Not Need a Lawyer
You may be right in your thinking; you might not need a lawyer. in some cases this is true, in others, it is in your best interest to hire an attorney. Luckily, most attorneys offer a free initial consultation and accident review. it is at this time that a qualified attorney can advise you of your legal rights and tell you if hiring representation is in your best interest.
4. Hit Someone in the Rear and You Are at Fault
Most people believe that if they hit another car from behind they are automatically at fault. This is not always the case. If, for instance, the car in front of you slams on its brakes without cause, you may not be at fault. if a vehicle merges in front of you in an unsafe way and you hit its rear end, you may not be at fault. Certain conditions and specific behaviors are considered when determining fault in a rear-end collision.
5. Legal Representation is Expensive
This is simply untrue, particularly in the case of car accidents. Most attorneys that specialize in auto accidents take pay on contingency. This means that no money is paid up front; the lawyer takes their fee out of any compensation or other awards given by the court at the conclusion of legal proceedings. if you do not win your case, the attorney takes no money.