Sue E. West
Attorney at Law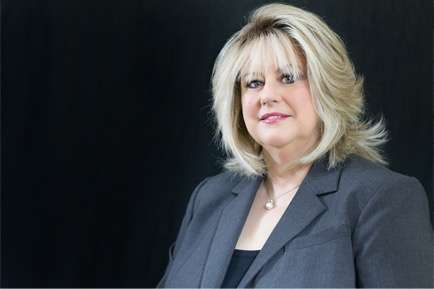 Sue E. West, experienced personal injury attorney, earned her B.S. in Psychology from the University of Houston where she graduated with honors. Soon after, she enrolled in Law School and graduated from South Texas College of Law in 2001. She was admitted to the Texas State Bar in the same year. During her time in law school, in addition to continuing to work for a prominent Houston Personal Injury firm, she also worked in the South Texas Legal Clinic helping low-income individuals obtain Social Security benefits and helped individuals overcome obstacles pertaining to divorce.
Ms. West has been representing injured individuals since 1994. Her entire legal career has been focused on personal injury accidents including incidents involving:
Automobile, motorcycle, and 18-wheeler accidents
Dog bite accidents
Drunk driver accidents
Wrongful deaths
Slip and fall accidents
Hit and run accidents
On the job injuries
Through her diligent efforts, Sue E. West has represented thousands of injured people. Her greatest reward in helping her clients get back on their feet and knowing that justice was served and an innocent victim did not have to suffer from someone else's negligent actions without recourse. Helping people get back on their feet and moving past their accident is why personal injury attorney Sue E. West works as hard as she does.
Her endless commitment and passion to help her clients recover are one of the reasons she has been so successful in her legal career. She is motivated to have justice achieved in the personal injury arena, and she will continue to defend her clients until things are made right. Her contemporary way of thinking and compassion for her clients is the foundation of her success in the Personal Injury Arena.
Ms. West is a member of Texas Women Lawyers, the State Bar of Texas, the Houston Bar Association, American Bar Association, Association of Women Attorneys and National Association of Professional Women. She is licensed to practice law in all Texas State Courts and the Southern District Federal Court.
Firm Overview
The West Law Office's mission is to provide our clients with the highest quality of legal representation in areas of personal injury through education, assistance, and availability. Our goal is to maintain relationships with our clients based on mutual respect and understanding of their needs.
Since 1994, I have represented thousands of individuals on personal injury cases that were caused by negligent acts of others. I have been the voice of injured individuals against negligent parties and/or insurance companies in an effort to get our clients the treatment and compensation they deserve for their injury.
With helping thousands of clients receive compensation for their injury, the West Law Office in Houston, Texas, is ready to represent you in your personal injury case.
My staff and I are always willing and able to assess all aspects of your case including a meticulous examination of medical records, accident reports, and other evidence involved in your case. We will make sure to identify the parties responsible for your injury, and make sure your injury is handled fairly and honestly.
Negotiating with insurance companies can be difficult. I have extensive experience working with insurance companies, medical providers, and negligent parties in order to provide my clients with the treatment and compensation they deserve. You should not have to pay for someone's negligence. You have the right to obtain compensation for your injury, lost wages, pain, medical payments, and other factors that resulted from the acts of a negligent party.
I have proudly represented Houston and Katy, Texas constituents honestly, and ethically.
With a reputation for always working with integrity, insurance companies and I work together to settle your case and to reach each client's just compensation. With experience with all types of personal injury cases, the West Law Office is here to give you and your case the attention it deserves.
We are here to help.
We will work closely with you to fully understand your case, needs, and goals in proceeding with your case. With these factors in mind, we will develop a customized approach to get you fair compensation effectively and efficiently.
If you or a loved one is injured in the Houston or Katy Texas area, our law firm can provide you with honest and informative advice on how to proceed with your case. Contact personal injury attorney, Sue E. West, in Houston Texas today at 281-347-3247.