What To Do Before Meeting with a Personal Injury Attorney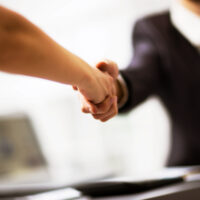 A car crash in the state of Texas is a common occurrence, but it is especially true for the 4th largest city in America – Houston, TX. Our city's highways and traffic systems are overwhelmed by an ever-increasing volume of drivers, which has also lead to an increase in opportunities for auto collisions. When involved in an auto accident that results in injuries and lost wages, the burden of proof will be yours to demonstrate the need for compensation. Here is what you'll need to know before your initial consult with an attorney, to increase your opportunities for success on your case.
Be sure to provide the following information for your Car Accident Attorney to review:
Personal Information
Drivers's License
Social Security Number
Health Insurance Card
Medicare/Medicaid cards; if applicable
An overview of your insurance policy
A copy of your vehicle title (if the vehicle is a total loss)
Records of Your Injuries and Medical Bills
Recent pay stubs if you have lost time from work
Any discharge papers, bills, receipts, or explanation of benefits related to any medical treatment that you received
Contact information for all your medical providers
Contact information for your employer
Receipts for any medications or medical supplies
Information Regarding the Accident and Automobile Damages
Your Police Report Case Number
Photos of the vehicle ( including the other driver's vehicle)
The other driver's license information
The other driver's insurance company information
Any vehicle repair estimates
Receipts for anything damaged due to the accident
We at The West Law Office are here to support and assist you in navigating through your personal injury claim. Your personal injury attorney will have a wealth of experience and understand the financial, physical, and emotional strain that comes with auto accidents. We are here to guide you through the process, and give you the confidence and information you need to win your case.