What You Need to Know About Insurance Adjusters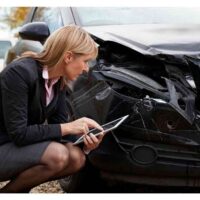 Insurance companies like any other business will do everything they can to earn more and spend less. to do this an insurance company will accept premiums and pay out as little as possible on claims. Here we'll explore just a few of the ways insurance companies work to avoid paying you for your automobile accident, and what you can do about it.
Record Statement
Insurance adjusters will ask you to make a recorded statement of your account of the accident. These adjusters are often trained to ask leading questions, which prompt the desired answer. it is your right to disagree with providing a recorded statement to the insurance company handling your claim. Should the insurer insist upon a response, direct them to speak with a car accident attorney at the West Law Office.
Team Adjusters
Your claim may be directed to a team of adjusters, which usually indicates that you will not be offered a fair value for your claim. the team adjusters have the lowest levels of authority and are limited in the dollar amount that they are able to offer on your claim. This is also an indication that your case is considered of lower value with less risk, and thus you are likely to receive a lowball offer.However, if you file a car accident lawsuit to gain proper payments, your claim likely will be assigned to an individual adjuster who has more authority — and can pay you more.
Have an Attorney Present
Insurance adjusters may tell you that they can settle your claim without an attorney present. According to the Insurance Research Council, about 40% of the people that utilize a car wreck lawyer receive greater compensation than those that do not have a lawyer. Simply put, those individuals that seek out car wreck lawyers get 40% more compensation on their claims than those that do not.
Deny, Delay, Defend
Many insurance companies are betting that you won't seek help with your auto accident case, and will ultimately take what you can get. They will deny, delay, and defend every step of the way when handling your case, leaving you frustrated and powerless. Sadly their tactics are often successful as every year car wreck victims in the state of Texas walk away from millions of dollars in compensation that they rightfully deserve. for this reason and the above-mentioned tactics, it's important to work with a board certified car accident attorney in Texas.
if you or a family member have been injured in an auto accident, notify the West Law Office to connect with one of our knowledgeable car accident attorneys. We know the tactics used by insurance companies, and we are here to ensure that justice is served in your case.
Seeking compensation for your personal injury?