Ranch Hand's Family Allowed to Move Forward With Wrongful Death Lawsuit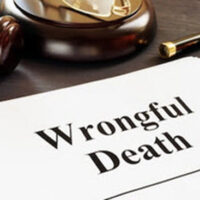 It's devastating when a loved one dies while at work. A wrongful death situation can be even more frustrating when the employer tries to prevent the survivors from receiving any compensation.
This was what happened when a ranch hand was killed while working on a ranch in Texas in 2013. The 33-year-old man was found trampled to death while moving cows at a ranch in Fayette County.
In October 2013, the ranch hand, who worked at Carmine Charolais Ranch, was asked to move 20 cows into the barn. His employers were running errands at the time. He needed confirmation as to whether or not he should move the last three heads of cattle—one which included a bull weighing 2,000 pounds. The man called his employers and they told him to move the cattle. When they returned, they found the ranch hand's body behind the barn. An autopsy showed the man died of  "blunt force and crush injuries," meaning that he likely died from the bull trampling his body.
There was a question as to whether or not the Texas Farm Animal Activity Act applies in this case. Under this act, the defendants are not liable for injuries, property damage or death to participants in farm animal activities or livestock shows. Because the ranch hand was technically loading and unloading farm animals when the accident occurred, wouldn't that make him a participant in a farm animal activity?
The Supreme Court says no. The context of the Texas Farm Animal Activity Act appears to be confined to rides, shows, competitions and exhibitions. There is no mention of including ranch hands and other similar employees. Therefore, on June 12, the court ruled in favor of allowing the ranch hand's family to continue on with their wrongful death lawsuit.
What is the Texas Farm Animal Activity Act?
The Texas Farm Animal Activity Act was originally called the Texas Equine Activity Limitation of Liability Act. It was passed in 1995 and at the time applied only to equine animals, or horses. The aim of this law was to encourage participation in equine activities without the risk of liability. The law's intention was to make the public aware of the risks involved and place limited liability on those who operate equine facilities.
In 2011, this law was amended and renamed the Texas Farm Animal Activity Act. It was expanded to include all farm animals—not just horses—and provide extra protections for those sponsoring a livestock show or other event. In the event of an injury or fatality, liability would be limited.
Contact a Wrongful Death Lawyer
If your loved one was killed by someone's negligence, make sure you file a claim and get the compensation you deserve. You may be able to receive compensation for damages such as funeral expenses, future lost wages, mental anguish and more.
The Houston wrongful death lawyers at The West Law Office, PLLC can help during this emotional time. To schedule a free consultation, fill out the online form or call 281-347-3247.
Resource:
legalnewsline.com/stories/539755672-texas-law-doesn-t-protect-ranch-from-wrongful-death-lawsuit-after-bull-tramples-worker
https://www.houstonpersonalinjury.law/more-than-half-of-all-auto-accidents-occur-at-intersections-but-researchers-may-have-found-a-way-to-reduce-them/