More Than Half of All Auto Accidents Occur at Intersections, But Researchers May Have Found a Way to Reduce Them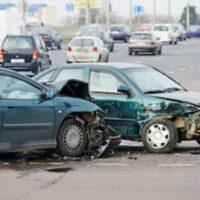 There is no question that pedestrians are amongst the most vulnerable on our roads, representing a significant percentage of those injured and killed each year. In fact, according to the Insurance Institute for Highway Safety, more than 6,000 pedestrians were killed in auto accidents in 2018 alone. This represents a more than 50 percent increase since 2009.
Specifically, more than half of all auto accidents in the United States occurred at intersections and more than one-third of those accidents involving cars hitting pedestrians occurred when a car was turning left and the pedestrian was legally crossing during the signal. These intersection accidents included close to 7,000 serious injuries and almost 1,600 pedestrian deaths.
Why Is This?
Experts purport that this is because left turns involve drivers having to make a number of decisions and complicated maneuvers at the same time, resulting in those drivers often skipping several important steps and proceeding anyway. Left turns also usually occur at higher speeds than right turns, with visibility issues when it comes to pedestrians in the crosswalk. Drivers are also more likely to cut across the center line during left turns.
Small Infrastructure Changes Could Reduce Accidents & Save Many Lives
However, according to a study recently released by the Institute, introducing several small infrastructure changes at intersections could actually reduce the number of pedestrian injuries when cars are turning left; for example, rubber curbs, which force drivers making turns to slow down and pay attention.
Another tool that has been proven to help significantly reduce accidents is known as hardening, which involves installing brightly-colored traffic poles and rubber curbing where cars turn left. This creates obstacles, forcing cars that are turning left have to slow down and go around them, preventing the cars from cutting diagonally across the intersection instead, which often leads to accidents. In fact, according to the research done on centerline hardening, you can reduce the number of times pedestrians had to dodge out of the way of cars by 70 percent and left turns made at 15 miles per hour (mph) or faster by 36 percent (where the chances of hurting someone jump from 10 to 25 percent when turn speeds surpass 15 mph); just by introducing centerline hardening.
If You or A Loved One Has Been Injured or Killed in an Accident in Texas, Contact Our Experienced Houston Personal Injury & Wrongful Death Attorneys
If you or a loved one has been injured or killed in an accident here in Texas, know that we understand how sensitive and important it is for you to obtain justice. Contact our experienced, dedicated Houston wrongful death attorneys at The West Law Office today to find out how we can provide the help that you need at this difficult time.
Resource:
iihs.org/topics/bibliography/ref/2202
https://www.houstonpersonalinjury.law/new-report-shows-that-six-oil-refineries-in-houston-texas-are-exposing-nearby-communities-to-benzene-and-cancer/