Texas Bar Sued for Wrongful Death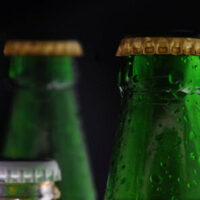 Many people patronize bars on a regular basis to drink alcohol and socialize. While the COVID-19 pandemic has closed down many bars and restaurants for the time being, people have been consuming alcohol at high levels. This has led to a lot of irresponsible behavior.
A drunk driver crashed and killed a college student in January 2021 in Texas. The victim's mother is now suing for wrongful death.
The woman is suing Skooners Grill & Bar for allowing a man to continue drinking at the bar, even though he was allegedly visibly intoxicated. The man then drove, crashing into a 19-year-old Texas Tech student. She was killed in the crash.
The mother filed a civil suit, claiming that her only child was killed in the drunk driving crash. The lawsuit also claims that Skooners encourages patrons to get drunk and drive. She is hoping to end this behavior and hopes that other bars and establishments will follow suit. Police detectives, as well as the Texas Alcoholic Beverage Commission, are looking into the lawsuit and the accusations.
While bars have a right to serve alcohol, they need to be aware of the legal ramifications. Texas and many other states have dram shop laws, which state that if a bartender continues to serve alcohol to a drunk patron, the establishment can be held liable if the patron causes injury to someone. When a drunk driver causes an injury accident, the victim or their family can sue the intoxicated driver as well as the establishment.
There are many administrative penalties that could happen to Skooners. They could get their license suspended or revoked. But doesn't stop bars from operating, since there are loopholes that could keep them in business. Bar owners sometimes reapply for liquor licenses under different names. There are things they can do to remain in operation. In the end, though, these punishments don't do anything for the families of the victims. The families don't get any answers nor do they receive compensation unless they file a lawsuit and win.
The family in this case wants closure. While no amount of money will bring back her only children, the mother does want answers. She wants Skooners to be held accountable for what they did. She wants the bar to change their policies so this same situation does not happen to another family.
Besides a civil suit, the man who was driving drunk is also facing criminal charges. He has been charged with manslaughter and aggravated assault with a deadly weapon. He could spend as much as 40 years in prison if convicted.
Contact a Wrongful Death Lawyer
Texas has dram shop laws to hold bars and other establishments liable when they serve alcohol to patrons who are clearly intoxicated. When a person is injured or killed due to this negligence, the victim and their family can sue for damages.
If your loved one was killed due to a third party's negligence, seek legal help from the Houston wrongful death lawyers at The West Law Office, PLLC. While this type of situation is unfortunate, we can help bring about justice. For a free consultation, fill out the online form or call 281-347-3247.
Resource:
kcbd.com/2021/02/03/mother-files-civil-lawsuit-against-skooners-claiming-wrongful-death-her-only-child/