What to Know About Texas' Wrongful Death Law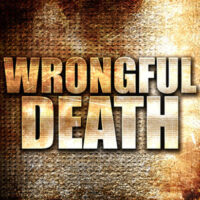 When a person kills another person through negligence, recklessness or deliberate behavior, they can be sued for wrongful death. If your loved one has died in such a way, you should be aware that you can take legal action.
Under Chapter 71 of the Texas Civil Practice and Remedies Code, a person can be held liable for damages if they cause an injury that leads to a person's death. This includes common acts such as medical malpractice, nursing home abuse, car accidents, workplace accidents and defective products. It can also include acts done on purpose, such as murder and other crimes that lead to death.
Can you file a wrongful death lawsuit? What types of damages can you bring about? Read to find out the important information you need to know about wrongful death claims in Texas.
Family Members Who Can File a Claim
Only certain people can file a wrongful death claim and this varies from state to state. In Texas, the list of eligible family members includes surviving spouses, children and parents of the victim. Even adopted children can file a claim if their adoptive parent dies. The claims can be filed separately or as a group. This means that siblings, cousins, grandparents and other family members cannot file a claim.
Types of Damages
The types of damages a person can recover vary from a personal injury claim to a wrongful death claim. This is because in one situation, the person is still alive, while in the other, the victim is deceased. The types of damages will also depend on the relationship between the claimant and the deceased. For example, a spouse can file a claim for loss of consortium, meaning a loss of sexual activity and companionship, while a child or parent would not be able to claim these sorts of damages.
However, other family members can attempt to recover damages for mental anguish and lost inheritance. Other damages include funeral expenses, lost love and support, lost household services and lost earning capacity. If the person was hospitalized before dying, then the surviving family members can also file a claim for the victim's damages, such as medical expenses and pain and suffering. These are called survival damages and are based on what the victim would be able to recover from a lawsuit if they were still alive.
Time Limits Apply
Like all states, Texas has a statute of limitations for wrongful death cases. If you wish to file one, you have only two years to do so. Once the victim dies, you have just two years, so time is of the essence. Contact a lawyer as soon as possible to start the process.
Contact a Wrongful Death Lawyer
If your loved one was killed by someone else's negligence, you may be able to file a claim for compensation. With a wrongful death claim, you can recover compensation for funeral expenses, mental anguish, lost earning capacity and other losses.
Seek legal help from the Houston wrongful death attorneys at The West Law Office, PLLC. While no amount of money can replace your loved one, we can help you get money to pay for your expenses, pain and suffering while helping you seek justice. Schedule a consultation by calling 281-347-3247 or filling out the online form.
https://www.houstonpersonalinjury.law/woman-sues-city-of-waco-police-officer-for-wrongful-death/