Woman Sues City of Waco, Police Officer for Wrongful Death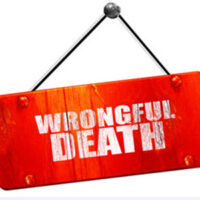 In a car accident, we expect that police officers and other emergency responders will appropriately render medical aid to injured victims. Unfortunately, they can sometimes act in a negligent manner. They may not act quickly enough or even prevent medical assistance, causing a person to suffer severe injuries and even die.
A Texas woman is suing for wrongful death after a police officer failed to allow her to save her daughter's life after she suffered a heart attack. The incident happened on November 28, 2017 in Waco when a 27-year-old woman suffered a heart attack while driving and lost control of her vehicle. Her mother witnessed the accident and went to help her daughter. However, a police officer told her to stop performing life-saving measures on her daughter, causing the woman to eventually die.
The mother recently filed a lawsuit against the police officer as well as the City of Waco for their reckless actions. The woman filed the lawsuit in Waco's 170th State District Court and is seeking unspecified damages. She is claiming that her daughter died due to police officer's negligence.
The woman was providing medical assistance to her daughter after she suffered a heart attack. A police officer was dispatched to the accident scene and he told the woman to back away from her daughter. He then placed his hand on his weapon, causing the woman to back off. Her daughter's head started to slump due to a lack of oxygen flow.
The daughter suffered an anoxic brain injury due to the death of brain cells. She died nine months later, after suffering much pain and agony. The police officer did not provide medical aid nor did he allow the woman to do so until emergency crews arrived. Had he allowed the woman to continue helping her daughter, she may still be alive.
The police officer had been with the City of Waco Police Department for six years. He resigned in August 2019 after he was arrested for drunk driving the month before. He had rear-ended another vehicle while intoxicated. He can complete a two-year program to get the charge dismissed. The officer claims he is unaware of the lawsuit. The City of Waco was served with the lawsuit on September 9 and they plan to defend it. They are looking to see if the incident was captured on body camera.
Contact a Wrongful Death Lawyer
It's unfortunate when a loved one dies through the negligence of another person. If the person had not been negligent or reckless, the family member may still be alive, which can be a heartbreaking sentiment to deal with.
However, you don't have to stand by and do nothing. You may be able to receive compensation to help with the financial and emotional damages you have suffered. The experienced Houston wrongful death lawyers at The West Law Office, PLLC can help you get money and justice. To learn more, schedule a free consultation. Call 281-347-3247 or fill out the online form.
Resource:
wacotrib.com/news/local/mother-of-crash-victim-sues-alleging-former-waco-officer-stopped-her-from-helping-daughter/article_eeaae816-f391-11ea-9b60-0b05972a3029.html
https://www.houstonpersonalinjury.law/tyson-foods-looks-to-dismiss-wrongful-death-lawsuit/