Singer Meat Loaf Files Premises Liability Suit Against Airport Hotel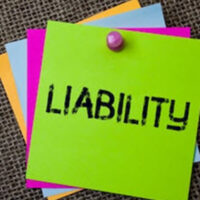 A person should receive proper protection when they are a guest at any place of business, whether it be a store, restaurant or hotel. Celebrities and non-famous people alike should not have to maneuver around in unsafe conditions that can lead to slips, trips and falls.
Michael Lee Aday—more commonly known as singer Meat Loaf—has filed a premises liability lawsuit against an airport hotel in Dallas after falling and suffering serious injuries. He is suing for multiple damages, including lost wages, loss of earning capacity, medical expenses, pain and suffering and mental anguish on behalf of himself and his wife.
In May 2019, Meat Loaf was performing at the Hyatt Regency DFW Airport. The 72-year-old singer was hosting a question-and-answer session when he fell off the stage. He was taken to a hospital, where he spent 42 days. He suffered serious injuries to his neck, shoulder and collarbone. He still is still receiving physical therapy and other medical treatment for his injuries.
As part of the stage setup, the hotel employees hung curtains from the back of the stage. These curtains gave a false impression of where the stage ended and made the stage look wider than it actually was. When Meat Loaf walked off the stage after the Q&A session, he walked up to curtains and fell off the stage.
In his lawsuit, Meat Loaf makes multiple allegations. He claims that the hotel failed to identify the potential hazards of using a raised stage. The employees created a dangerous condition with improper use of a curtain and did not place warning signs on the stage's edges to prevent such a fall. There was also no barrier at the back of the stage. Overall, the hotel did not perform its duty to keep guests safe.
Meat Loaf claims that the fall ended his entertainment career. He has not been able to perform since the incident.
Injuries Involved in Premises Liability Cases
Most premises liability cases involve slips, trips and falls. However, they can also involve dog bites, explosions, equipment failures and even crimes, such as rape and assault.
Such an incident can cause a variety of injuries. A person can suffer neck, back and shoulder injuries. They can suffer broken bones, especially in their arms, legs and pelvic area. In some cases, a person can fall and hit their head, causing concussions and traumatic brain injuries.
Many times, these injuries are long-term, causing mobility issues and mental/emotional effects. A victim can take many years to recover and face enormous medical expenses.
Contact a Premises Liability Lawyer
Property owners have a responsibility to keep guests safe. A lack of safety and security measures can lead to serious accidents.
Texas premises liability laws can be confusing. Get the help you need from the experienced Houston premises liability lawyers at The West Law Office, PLLC. Whether you have been injured on private, public or commercial properties, we can help you obtain the compensation you deserve. Schedule a free consultation by calling 281-347-3247 or filling out the online form.
Resource:
wfaa.com/article/entertainment/meat-loaf-lawsuit-claims-fall-at-dfw-hotel-ended-his-career/287-9bc62692-184f-4ca7-8118-c113ddd0ecf7#:~:text=Meat%20Loaf%20filed%20the%20civil,or%20act%20since%20his%20fall.
https://www.houstonpersonalinjury.law/types-of-premises-liability-issues/