Premises Liability Cases Caused By Negligent Security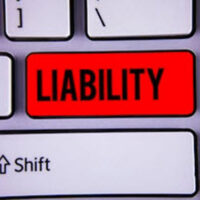 When homeowners and businesses allow someone to come onto their property, they have to ensure it is safe, under Texas law. Otherwise, they could be held liable for any injuries or damages the invitee suffers due to unsafe situations.
This law extends to criminal activity. This means that if a person is injured due to a crime that happens on the property because of a lack of security, then the property owner can be held liable.
This is a form of premises liability called negligent security. While premises liability typically covers common situations such as slips and falls, swimming pool accidents and dog bites, security issues are covered as well. If a person is injured while on the property due to a foreseeable crime, then the victim can file a premises liability case under the negligent security law. The keyword here is "foreseeable." This means that the crime could have reasonably been predicted. If a person is suddenly assaulted in the front yard of a home in a rural area that hasn't had any crime in 10 years, then that would not be foreseeable and while they could file a case, they likely would not win due to the lack of evidence pointing to a foreseeable situation.
However, if a person is assaulted in a parking lot of a bar that has seen similar assaults in the past year and the bar is in an area that generally sees a high number of crimes, then they could file a lawsuit if the security was lacking. If the lighting was minimal and there was no security guard or no cameras in place, then the bar could be considered to be lacking in security. The victim could file a lawsuit against the bar for negligent security and receive compensation for their injuries. They would have to prove, though, that they were owed a duty (they were legally on the property and not trespassing) and the lack of adequate security led to the crime and subsequent damages.
Negligent security cases can also occur if security guards knew of a potential situation but did little to control it. For example, if a bunch of kids start verbally harassing another kid and the victim tells a security guard, who does nothing, and the harassment escalates into a physical altercation, then the security guard can be held liable for not handling the situation well in the beginning.
Contact a Personal Injury Lawyer
A lack of security is a serious issue that can lead to long-lasting injuries and even death.
Premises liability laws can be confusing. Do you have a valid case? Make sure you obtain the compensation you deserve with help from the Houston premises liability attorneys at The West Law Office, PLLC. Whether you have been injured from a crime that occurred on a private, public or commercial property, we can provide the representation you need. Whether you decide on a settlement or want to fight it out in court, we will be by your side. Schedule a consultation by filling out the online form or calling 281-347-3247.