Types of Premises Liability Issues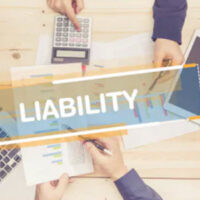 When you think of premises liability incidents, slips and falls may be the first thing that comes to mind. Slips and falls are the most common type of premises liability accident. They can happen anywhere—in grocery stores, restaurants, sidewalks and other people's property. They can even happen in your own home. They are typically caused by spills and slippery surfaces. They can cause back and neck injuries, head trauma and other serious injuries. Fractures are the most common injury associated with slips and falls.
However, slip and falls are not the only type of premises liability issues a person can face. Dog bites, elevator incidents, construction site accidents, equipment failures, explosions, defective stairs, uneven sidewalks and walkways, ceiling collapses and a lack of lighting can all lead to serious injuries.
Many other incidents can occur when a property owner is negligent. Premises liability cases are based on negligence. A homeowner or business owner must keep their property in good condition at all times, especially when they invite customers or guests. While they may have less of a duty to trespassers and others who aren't invited to their property, they must do their due diligence to protect visitors or they could face premises liability lawsuits for injuries they cause to others.
Failure to Upkeep Property
Regular property maintenance is essential. This involves various activities such as providing adequate lighting to ensure that guests can see, especially at night. Safety is critical. Are walking paths clear of obstacles? Is there any uneven flooring? Any issues must be fixed or, at the very least, notice must be given through signs and verbal warnings. Security is also a key issue. In bad neighborhoods, business owners may need security cameras and even security guards to keep the area free of criminals.
Criminal Activity
Speaking of criminal activity, there are situations where premises liability issues can lead to crimes. For example, in an area that lacks sufficient lighting, a person could more easily become a victim of theft, murder or sexual assault. When these crimes occur on someone's property, they could be classified as premises liability. This means business owners could be held liable for crimes that occur on their property, especially if they know there is a higher risk of a crime occurring on their property. For example, has someone been raped on their property recently? If so, then they should take appropriate steps to prevent the same type of incident from happening again. Otherwise, they can be sued, as it is easier to sue the property owner than the person who actually committed the crime.
Contact a Premises Liability Lawyer
Premises liability issues can happen anywhere and they can cause serious injuries. If you were injured while on someone else's property, you might be able to file a lawsuit and claim compensation for your damages.
The experienced Houston premises liability lawyers at The West Law Office, PLLC can help you understand Texas liability laws. We can represent you and help you obtain the compensation you deserve. Schedule a free consultation by filling out the online form or calling 281-347-3247.
Resource:
nfsi.org/nfsi-research/quick-facts/
https://www.houstonpersonalinjury.law/what-is-negligent-security/