Texas Family Files Wrongful Death Lawsuit After Man Suffers Injuries, Dies After Arrest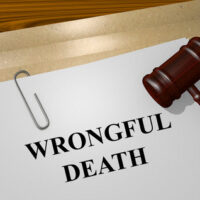 Police brutality is currently a hot issue in the United States. Many people have been seriously injured or even killed by police officers who decide to use excessive force when looking to arrest an individual.
A Texas man arrested by police in April suffered serious injuries and later died. The family of the 22-year-old man is now filing a wrongful death lawsuit against the four Hidalgo County Sheriff's Office deputies involved.
The man was arrested on Easter Sunday after attending a barbecue in a trailer park. Police arrived in the area after two women who were not at the barbecue got into a fight. They found the man, who was intoxicated, sleeping in his friend's yard.
Deputies warned the man to go home. The man walked aimlessly around the park, knocking on random doors. After the man could not find his friends, police tried to arrest the man. The man, however, resisted arrest and was injured by the deputies. The lawsuit states that the man was "tackled and assaulted" by police. He was pushed to the ground and tased multiple times. He was then handcuffed and placed in ankle restraints. He was then taken to Hidalgo County Adult Detention Center. In the process, his neck was crushed.
Deputies refuted these claims, though. They claim the man refused to cooperate with police. He became verbally abusive and physically agitated. Three deputies used tasers and pepper spray to restrain the man.
After 21 hours at the detention center, the man was found to be non-responsive. He was seen by a nurse, who called for an ambulance. He was taken to a hospital, where he was found to have a swollen neck and a slow heart rate. The man also suffered injuries such as hematomas on his nose, eyes, upper arms and chest. His neck and right elbow were deformed. He suffered a laceration on his left finger and he was diagnosed  with a swollen spinal cord and severe cervical fracture. He was also determined to be a quadriplegic.
The man was released from the hospital on June 5. After that, he was sent to the emergency room and hospitalized multiple times. He suffered a heart attack on July 8 and died on July 15. His cause of death was listed as "acute on chronic respiratory failure," which was allegedly caused by not getting medical care for his injuries.
The arresting officers are currently on paid administrative leave, with pay. However, an investigation has determined that no crime was committed by the officers.
The man's mother, wife, and son filed a wrongful death lawsuit against the three arresting deputies and a detention center deputy. The family is seeking compensation for medical expenses, funeral expenses, loss of support, several mental anguish, loss of consortium and loss of inheritance. The next hearing is scheduled for November 4.
Contact a Wrongful Death Lawyer
When a loved one dies due to someone else's negligence, it can be a frustrating situation. The Houston wrongful death attorneys at the West Law Office, PLLC can help you get the closure and compensation you seek. While money won't bring your family member back to life, it can help make the situation less daunting. Schedule a consultation today by calling 281-347-3247 or filling out the online form.
https://www.houstonpersonalinjury.law/what-to-know-about-texas-wrongful-death-law/