Electric Companies Face Wrongful Death Lawsuit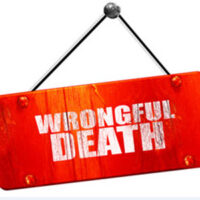 In February, Texas saw freezing temperatures. The unexpected snow and ice from the winter storm made travel nearly impossible. Various Texas cities experienced record-breaking temperatures. The storm led to a major power outage that affected millions of Texans. It ended up being one of the worst ones in United States history. With no power, more than 100 people died throughout the state.
The fatalities included people of all ages, from young children to the elderly. One person who died was 60-year-old Leobardo Torres Sanchez. He was affectionately known as the "Cotton Candy Man" because he sold cotton candy on the streets of Dallas in order to support his family. Torres Sanchez lived alone in Deep Ellum, a community in Dallas, while his family stayed in Mexico. He was found dead in his apartment during the storm, wrapped in blankets to keep warm. He had a heater nearby, but that was not enough to keep him warm and alive.
His wife and daughter filed a lawsuit against the two energy companies involved, Electric Reliability Council of Texas (ERCOT) and Oncor, citing negligence and wrongful death. The lawsuit was filed on March 16 in Dallas County and seeks damage in excess of $1 million. According to the eight-page lawsuit, ERCOT failed to weatherize systems to withstand the cold, even though the company was warned to do so.
While Torres Sanchez's cause of death has not yet been determined, the lawsuit alleges that he became hypothermic as temperatures dropped inside his home due to no electricity or heat. His remains have been transported to Mexico.
The lawsuit claims that both electric companies had a duty to make reasonable efforts to prevent interruptions of electrical service and reasonably manage service emergencies. Nearly half of Texas' power generators were knocked offline during the storm, causing power demand to far exceed supply. In response to the lawsuit, Oncor stated that it does not produce or generate electricity. ERCOT responded via email, stating that it will not comment on pending litigation.
Texans were not prepared for extended power outages. On February 15, Oncor told customers that they would experience rolling blackouts lasting up to 45 minutes. However, the outages lasted for days and ERCOT and Oncor failed to inform customers of this. Oncor has seen four other wrongful death lawsuits due to its negligence. More than 35 lawsuits have been filed against ERCOT, but the company is trying to get governmental immunity to avoid being held liable.
Contact a Wrongful Death Lawyer 
It's sad that many utility companies care only about profits. When it comes to customers' lives, many look the other way and don't help at all. They fail to perform their duties and deny liability.
When a person dies from power issues that cause them to be too hot or too cold, the electric company should be held liable. The Houston wrongful death attorneys at the West Law Office, PLLC can assess your case and help you understand your rights to compensation. To schedule a free consultation, call 281-347-3247 or fill out the online form.
Resource:
nbcdfw.com/news/local/family-of-deep-ellum-cotton-candy-man-files-suit-against-ercot-oncor/2591208/