Truck Accidents Caused by Poor Maintenance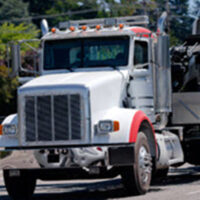 Semi trucks are huge, often weighing 20 times as much as a passenger vehicle. As you can imagine, a truck accident could be catastrophic and even deadly.
In 2018, 4,136 people died in truck accidents. Only 16% of these fatalities were truck drivers. The rest were occupants of other vehicles, as well as pedestrians and bicyclists.
Truck accidents happen for a variety of reasons. Sometimes they are caused by the driver's intoxication or fatigue. In some cases, distractions are involved. Blind spots sometimes play a role. A common factor is also poor maintenance.
These trucks take a beating. They are driven for hundreds of miles a day. Plus, they often carry full loads weighing many tons. This causes a lot of pressure on the truck, which means parts can wear out quickly.
Because of this, regular maintenance is key to ensure these huge trucks function properly. Without proper maintenance, a truck can suffer mechanical failure and cause a serious accident.
However, many trucking companies fail to perform regular inspections on their vehicles. Parts and labor cost a significant amount of money, especially for these large trucks. Many companies want to avoid spending money if possible, so they delay necessary repairs for as long as possible. Unfortunately, they are willing to harm innocent motorists to save money
Tires wear out quickly due to all the miles traveled. If you have ever seen tire shreds on the road, those are from semi trucks that have suffered blowouts. These blowouts are caused by heavy loads unevenly distributed in the truck. Tires with low pressure will also experience blowouts. This is why tires should be checked before every trip.
Brakes should also be checked daily. When they start making noise, it is time to inspect them. The pads may have worn down and this can make it harder for a semi truck to slow down in the event of an emergency. Bad brakes can also lock up unexpectedly and cause a truck to jackknife.
Improper loads can also lead to serious crashes. Trucks should never carry more than their weight limit. This causes too much pressure, which can lead to mechanical issues. Also, loads should be properly restrained. When items are left to move around in a truck, they can fall onto the road and hit other vehicles.
Like passenger vehicles, semi trucks also require routine fluid checks. Oil, steering fluid, brake fluid and radiator fluid should all be changed as recommended to keep the vehicle safe and in good working order.
Contact a Personal Injury Lawyer
Truck accidents can happen in a variety of ways. Maintenance is something that is often overlooked but can lead to serious accidents.
If you have been involved in a truck accident, seek medical attention right away. Then contact the Houston truck accident lawyers at The West Law Office, PLLC. These types of accidents can be complicated, so let our team investigate and hold the responsible parties liable for your damages. Schedule a free consultation today. Call our office at 281-347-3247 or fill out the online form.
Resource:
iihs.org/topics/fatality-statistics/detail/large-trucks#:~:text=A%20total%20of%204%2C136%20people,were%20pedestrians%2C%20bicyclists%20or%20motorcyclists.&text=The%20number%20of%20truck%20occupants,percent%20higher%20than%20in%202009.
https://www.houstonpersonalinjury.law/truck-driver-arrested-in-fatal-hit-and-run-crash/