Amazon Truck Driver Killed In Jackknife Accident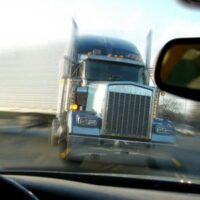 Weather conditions can make driving dangerous for Houston residents. Rain can make the freeways treacherous, especially for semi truck drivers. Sadly, wet conditions in Houston led to a deadly crash.
The fatal semi truck accident occurred in the early morning hours of March 15 in the 7500 block of N. Sam Houston Parkway. A woman was driving the 18-wheeler when the wet roads allegedly caused her to jackknife the truck. The impact caused her to be ejected.
The woman was killed in the incident. The tollway was closed in both directions as road units investigated the crash.
What Causes Semi Trucks to Jackknife?
A jackknife occurs when the front of the vehicle and the trailer lose traction and suddenly stop moving in unison. The trailer may move in different directions, pushing the front vehicle to one side. These accidents are scary and can occur in a number of ways. Some common causes include:
Weather conditions. Winter weather such as rain, ice, and snow can cause havoc on the roadways. Slippery roads can cause semi trucks to lose control and cause an accident.
Semi trucks can weigh tens of thousands of pounds. If the driver has to make a sudden stop, this large load may not be able to handle it and may cause the truck to jackknife.
Brake problems. Improper brake maintenance is another possibility. When the brakes on a semi truck are not working properly, the axles may lock up and cause the truck to jackknife.
Turning too quickly. Turning a semi truck too quickly can cause it to swing out. When there is a trailer attached, it may act almost like a tail whipping around. This could be dangerous for smaller vehicles, with the trailer causing significant damage.
Unsecured cargo. Cargo must be secured properly in the semi truck. Otherwise, it can move around in the truck and cause the trailer to also move around, leading to a jackknife accident.
No cargo. Heavily loaded trailers can cause jackknifes, but so can trailers with very little cargo at all. The heavier trailers create more friction on the roadways, making them more secure. An empty trailer is a lot lighter and can cause trailers to move in a different direction as the truck.
Jackknife accidents can be devastating, causing danger to not only the truck driver, but to other drivers and pedestrians as well. These huge semi trucks and their long trailers can easily wipe out multiple vehicles in their path. Jackknife accidents can easily become fatal, so drivers should do their best to prevent them from happening.
Contact a Personal Injury Lawyer
Truck accidents can be very dangerous. While these large semi trucks often kill occupants of passenger cars and other vehicles, sometimes truck drivers can be killed by the impact.
Truck crashes can also be very complex. See how the Houston truck accident attorneys at The West Law Office, PLLC can assist you with your case and gather evidence so you get the most compensation possible. Schedule a free consultation by filling out the online form or calling 281-347-3247.
Source:
click2houston.com/news/local/2022/03/15/amazon-driver-killed-after-truck-jack-knifes-on-beltway-in-northwest-houston-deputies-say/