Construction Worker Killed in Machinery Accident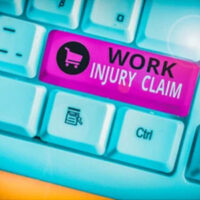 The construction industry can be quite dangerous. Heavy machinery, materials, electricity, power tools, heights and other factors can contribute to serious accidents. Sadly, many of these workplace accidents are serious in nature, leading to fatality.
That was recently the case in Houston, when a construction worker was killed in a machinery accident. The fatal incident occurred on the evening of March 3 on a construction site located at 14800 Almeda Road.
A construction worker was operating a piece of heavy equipment when he hit another worker. The worker who was hit was killed in the crash. The victim died at the accident scene. The accident is under investigation.
Risks of Construction Work
Many people work in the construction industry. After all, cities are constantly growing and we need more businesses, homes and other buildings to keep up with the pace. However, the industry in general is not particularly safe for workers. In fact, 1 in 5 workplace fatalities happen in the construction industry.
Those between the ages of 25 and 24 years old are most likely to be involved in a construction accident. More than 60% of construction accidents occur during a worker's first year of employment. In 2019, more than 130,000 construction workers missed work due to workplace injuries.
Construction laborers face the most risk. Of fatal construction accidents, 26% involve laborers. Supervisors are next in line, accounting for 13% of fatalities. Roofers are killed in 11% of accidents. Electricians and carpenters are tied at 7%.
What is causing these fatal accidents? The top construction site violations include falls, ladder issues, hazards, scaffold accidents, heavy machinery, electrical-related accidents and respiratory issues. However, the four main causes of accidents are falls, electrocutions, getting hit by an object and getting caught between objects. Those who survive these accidents may suffer catastrophic injuries, such as amputations, blindness, deafness, brain damage, spinal cord injuries, back and neck injuries, scarring and disfigurement.
That's why construction companies need to focus on safety. All employees should be properly trained on how to stay safe while working on a construction site. There should be a plan in place, but that is not always the case, though. Many companies do not want to invest the time and money into safety programs. In fact, many workers feel that their employers prioritize productivity over safety. In fact, more than half of construction workers feel that they need more training in order to perform their job safely. Of those, 25% are worried about suffering from injuries while at work.
Contact a Workplace Injury Lawyer
Unfortunately, accidents can happen at work. These accidents can cause serious injuries and even death, which was sadly what happened in this case.
If you or a loved one was injured or killed in the workplace, the Houston workplace injury attorneys at The West Law Office, PLLC can hold your employer or other parties liable for your damages. Our team can assess your case and help you get results. Schedule a free consultation today by calling 281-347-3247 or filling out the online form.
Resources:
ehstoday.com/construction/article/21916634/construction-accidents-the-risks-the-facts-and-the-repercussions-infographic
abc13.com/almeda-road-construction-accident-worker-killed-death-harris-county-workplace/10386773/