What is and What is Not a Valid Workplace Injury?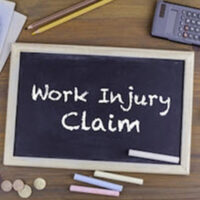 If you are injured on the job or suffer a workplace-related illness, you should be entitled to workers' compensation benefits.  However, even if your employer DOES NOT carry workers' compensation, you may still have a claim for the injury you have sustained.
What this means is that the injury or illness must have happened during the course of employment or be caused by an employment condition. Examples include getting hit by a forklift in a warehouse, slipping on debris in a hallway, getting carpal tunnel syndrome from working long hours at a computer or getting cancer after being exposed to materials containing asbestos.
What Qualifies as a Workplace Injury?
A workplace injury is one that occurs while you are doing something for your employer. This means getting injured while performing a task. If you are asked to deliver something for your boss, and you get in a car accident, that is considered a workplace injury. However, injuries that occur during a lunch break (which means you are off the clock) are not compensable.
Let's say, though, that your company sponsored a holiday dinner at a restaurant and you get injured there. Because it was a work-related activity, you should receive compensation for your injury. However, if you are injured while grabbing drinks with a co-worker after work, your injuries would not be covered because it was not a company event.
What Isn't a Workplace Injury?
Not everything that happens at work is a compensable injury. For example, psychiatric disorders are not covered. Neither is stress, unless it can be proven that it was caused by an injury or traumatic event (such as witnessing a shooting or murder in the workplace).
Self-inflicted injuries aren't covered either, so if you intentionally cut yourself or otherwise injure yourself on purpose, you won't receive compensation. Injuries caused by fighting and horseplay are also not compensable. Also, if you commit a crime, violate your company's policies or are under the influence of drugs or alcohol and end up getting injured, your claim will be denied.
Also, if you are an illegal immigrant, a seasonal worker, a farm worker or a domestic worker (such as a housekeeper or nanny), then you may not be covered, based on your state's laws.
Contact a Personal Injury Lawyer
Not all injuries are considered workplace-related, even if you think they happened during the course of your employment. Some injuries, particularly psychological ones, can be hard to prove.
If your employer DOES NOT have workers' compensation call us.  Are you having trouble proving your case? If so, get help from the Houston workplace injury lawyers at The West Law Office, PLLC. We will protect your rights and get you the compensation you deserve. Schedule a free consultation by calling 281-347-3247 or filling out the online form.
https://www.houstonpersonalinjury.law/workers-are-in-danger-like-never-before-virus-workplace-safety-concerns-deaths-litigation/