Child Killed in Texas Dog Attack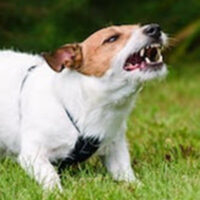 The phrase "man's best friend," which is often used to describe dogs, is sometimes a misnomer. Dogs are not always nice to people. While many are friendly, some are very protective of their environment. They may attack anything that moves, especially young children. Dog bites can be disfiguring and even deadly.
Sadly, this was recently the case in Texas. A 23-month-old child was killed in a dog attack in Greenville. The fatal incident occurred on the morning of June 29. Deputies from the Hunt County Sheriff's Office were called to the 9900 block of Private Road 3820. One deputy found a toddler in the road. The child had suffered from major trauma.
The toddler was taken to Hunt Regional Medical Center, where they later died. It was determined that the child had gotten out of the enclosed yard at the family's home. Family members were unaware that the child had gotten out of the yard and walked down the gravel road.
The child walked past a pit bull, which was enclosed by a 4-foot fence. The dog, however, was able to jump the fence, leave the yard and fatally attack the child. The dog was seized by animal control.
Dog Bite Statistics
Dog bites happen a lot more than you think. Dogs attack 4.7 million Americans every year. In 2018, 36 people died from dog bites. Pit bulls were responsible for 26 of these deaths. More than 70% of these attacks come from unneutered male dogs. Thankfully, more than 80% of dog bites are minor and don't require medical attention.
Caring for a Dog Bite
If you have been bitten by a dog, it's important to care for it promptly to avoid an infection or other worsened condition. Most dog bites can be treated at home with just a few steps. First, place a towel over the wound to stop the bleeding. Wash the injury with soap and water. When the wound has been cleaned, apply an antibiotic ointment on it and cover it with a bandage.
If the wound is small enough, this should be enough to prevent infection. However, if the bite is deep and won't stop bleeding, you should seek medical treatment. The same applies if you were bit by an unfamiliar dog, as it's possible it could have rabies. Also, if you notice any redness, pus or swelling, you may have an infection. See a doctor as soon as possible so you can get antibiotics.
Contact a Personal Injury Lawyer
Texas is one of the states with the most dog bite incidents. These accidents can be especially deadly to children and the elderly, who may not be able to quickly evade such an attack.
If you or a loved one was involved in a dog attack, seek medical attention right away. Your next step is to get legal help from the Houston dog bite lawyers at The West Law Office, PLLC. We will take care of everything so you can focus on your recovery. Schedule a free consultation today. Call 281-347-3247 or fill out the online form.
Resource:
dfw.cbslocal.com/2020/06/29/texas-infant-killed-dog-attack/
https://www.houstonpersonalinjury.law/what-to-know-about-dog-bites-in-texas/