400,000 Troops Suffer Brain Injuries Since Start of Afghan War, Mostly Due to Auto Accidents & Falls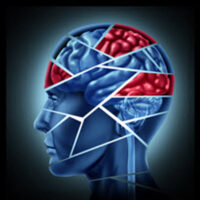 Unfortunately, traumatic brain injuries have become a serious issue for members of the U.S. military in particular, as experts are finding startling frequencies when it comes to brain injuries and concussions that simply cannot be "brushed off." Sadly, not only does the true depth of the issue there remain poorly understood, as the military still does not have the proper tools to even diagnose these issues, which are still, at times, initially being dismissed as insignificant. This was highlighted by the ballistic missile attack on the Iran air base in January, whereby the Pentagon initially reported no injuries, then revealed, in a series of corrections to its previous announcements, that many American soldiers had suffered from traumatic brain injuries as a result of the blasts.
Unfortunately, there is no question that troubling attitudes about brain traumatic brain injuries remain a major hurdle to diagnosing and treating them. Interestingly, most of the brain injuries that those in the military suffer from are not caused by major blast events like the one in Iran, but the same ones that cause brain injuries every day in civilians, such as auto accidents and falls.
Could This Represent Another Epidemic, Similar to The NFL?
Many fear that, similar to the issues involving brain injuries and chronic traumatic encephalopathy in football, this is just the beginning of delving deeply into the prevalence of brain injuries and the impact that they could have on a number of those in the military. According to the National Institutes of Health, there were no screenings or protocols in place to test for or treat brain injuries for combat troops prior to June 2010. However, according to the Defense and Veterans Brain Injury Center, in the last 20 years, there have been more than 400,000 cases of traumatic brain injuries diagnosed among U.S. service personnel.
Time to Talk Long-Term Care
Military doctors are claiming that while the evaluation response may have been slower than expected and in spite of President Trump's comments that those involved in the Iranian missile attack hadn't suffered from anything serious, there are now sweeping changes involving new medical procedures to monitor services members for brain injuries after incidents. The national dialogue has also reportedly prompted troops to be more cognizant and self-aware when it comes to noticing potential symptoms and monitoring their health.
However, it is time for the military to not only address improving on the issue of detection and monitoring, but to also focus on what the long-term care and responsibilities look like when it comes to helping this population of people who have put their lives on the line for the country and been severely injured as a result, but who do not necessarily display the physical injuries that land them in the hospital right away. The symptoms of brain injuries—difficulty focusing, irritability, loss of consciousness, headaches, memory issues, mood swings, etc. – can take time to manifest.
If You or A Loved One Has Been Hurt, Contact Our Texas Personal Injury Attorneys
If you have suffered from a personal injury here in Texas – whether due to an auto accident, fall, workplace injury, or other cause – contact our experienced Houston workplace injury attorneys today at The West Law Office to find out how we can help.
Resource:
washingtontimes.com/news/2020/mar/3/traumatic-brain-injury-concussions-forces-military/
https://www.houstonpersonalinjury.law/protecting-staff-from-workplace-violence-in-emergency-rooms/