As More And More Are Injured in The Oil & Gas Industry, Researchers in Texas Work to Decrease Accidents Due to Fatigue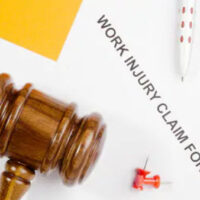 The oil and gas industry employs a lot of people in Texas: The Permian Basin of West Texas alone accounts for more than half of the entire country's operating drilling rigs, with companies employing more than 170,500 drill and derrick operators and other workers. Unfortunately, those who work in the industry, if fatigued, are 70 percent more likely to be involved in workplace accidents than those who work in other industries. Workplace fatigue is still a serious issue for these workers, as many of them work 12-hour shifts for a number of consecutive days. For example, fatigue was a contributing factor in the 2005 BP incident in Texas City after some operators had been working 12-hour shifts for almost 30 days in a row.  This, in combination with the fact that drilling is an inherently dangerous activity and there are still far too many basic safety violations in the workplace, results in a fatality rate that is nearly five times the rate of all other industries in the US combined.
As a result, Texas A&M researchers are now working to develop new technology to help fatigued offshore workers avoid these accidents. The research involves developing devices that would measure how long and well workers are sleeping and provide this information directly to their managers such that safer management choices could be made. They would also measure physiological wellness on an ongoing basis, allowing managers to keep tabs on how alert workers are as they work consecutive days and whether work needs to be stopped in order to prevent an accident. The ultimate goal is that the industry will be left with "fatigue assessment tools" that allow it to avoid accidents, injuries and fatalities in order to better protect workers. The question of whether it will be enough to make a difference remains to be seen.
"Death in The Oilfields"
Until this type of equipment is standard throughout the industry, people will, unfortunately, still be at risk: According to the US Department of Labor Bureau of Labor, between 2008 and 2017, more than 1,550 workers died from injuries in the field. But injuries aren't just related to fatigue or inherent risk: The Occupational Safety and Health Administration (OSHA) also found a significant number of violations – almost 11,000 between 2008 and 2018 – with more than 60 percent of them being classified as so serious that they were likely to bring about serious harm or death. An additional three percent were repetitive and indicative of a purposeful disregard for employee safety and/or the law.
If You or A Loved One Has Been Injured or Killed On the Job in Texas, Contact Our Attorneys for Help
Your employer has a duty to ensure that basic safety standards are in place for your protection. If you or a loved one has suffered from a workplace injury here in Texas, contact Houston workplace injury attorney Sue E. West to find out how you can receive a full recovery for your injury.
Resources:
houstonchronicle.com/business/energy/article/In-Texas-Oil-Boom-Job-Abound-Give-or-Take-5772992.php
today.tamu.edu/2020/02/28/new-technology-could-help-fatigued-offshore-workers-avoid-accidents/
texastribune.org/2018/12/21/death-oilfields-fossil-fuel-boom-brings-mounting-risks/
https://www.houstonpersonalinjury.law/400000-troops-suffer-brain-injuries-since-start-of-afghan-war-mostly-due-to-auto-accidents-falls/