Workplace Injuries & Illnesses Increase in Texas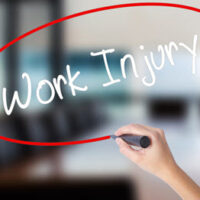 According to the new report released by the Texas Department of Workers' Compensation, worker illnesses and injuries increased last year in Texas, the majority of them involving sprains, strains, and tears. Specifically, private employers recorded close to 180,000 nonfatal workplace injuries and illnesses last year throughout the state, with 30 percent of them being serious injuries that require time off from work.
The highest number of days away from work due to injuries and illnesses came from the service-producing industries, with a rate of almost 59 incidents per 10,000 workers; followed by goods-producing industries, such as construction, manufacturing, and mining. Meanwhile, injuries and illnesses decreased for employers in the following industries: Architecture, business, healthcare, engineering, installation, maintenance, and repair. Workers in the arts, entertainment, sports, media, and design experienced the greatest median number of days away from work at 175. Of those injuries and illnesses reported, more than 17,000 were due to sprains, strains, and tears. approximately 7,600 due to soreness and pain, almost 6,000 due to fractures, and more than 4,000 due to cuts, punctures, and lacerations. Fatal falls and drug overdoses also remain a very serious concern.
Scissor Lift Accident Takes Life of Texas Worker
In October, a serious construction accident at a Frito Lay North America facility in Irving, Texas resulted in a worker in a lift dying, and two others being seriously injured. According to the local police department, the worker fell approximately 30 feet as the result of a collision between ladders, resulting in one dying and the other being left in critical condition. The incident is now being investigated by the Occupational Safety and Health Administration.
Unfortunately, this isn't the first time scissor lifts have been of concern: Specifically, the stability of these lifts have long been of concern, and regulators have pointed to a number of hazards associated with their use, such as accidental contact with controls, overloading, and uneven ground. Scissor lift operators have tumbled to their deaths before, and, according to the Center for Construction Research and Training, an average of 26 construction workers die every year while using all types of aerial lifts. As a result, a number of third-party liability lawsuits have been brought against dealers and manufacturers.
Contact Our Texas Workplace Injury Attorneys with Any Questions
If you or a loved one has been injured on the job, you can obtain assistance from Texas worker's compensation laws with the assistance of a workplace injury attorney. Contact our Houston workplace injury attorneys at The West Law Office today to find out how we can help you obtain what you need to ensure that you are on the road to recovery.
Resources:
businessinsurance.com/article/20191108/NEWS08/912331591/Workplace-injuries-illnesses-increase-slightly-in-Texas
enr.com/articles/48013-recent-scissor-lift-accident-takes-life-of-texas-worker
https://www.houstonpersonalinjury.law/new-studies-appeals-court-decisions-highlight-just-how-detrimental-workplace-injuries-can-be/