The Impact Traumatic Brain Injuries Are Having On Veterans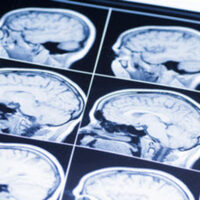 The Defense Department recently provided the fifth update on the number of US service members who were diagnosed with traumatic brain injuries (TBIs) after the attack in Iraq last month, raising the total number of troops injured in the ballistic missile strike to 109. According to the release, of those injured, 76 have returned to duty, while others have had to be evacuated to Germany for treatment.
Unfortunately, TBIs have now become the signature injury of protracted wars in Afghanistan and Iraq, and can not only be debilitating, but also life-altering. Veterans have complained of such symptoms as anxiety, facial paralysis, depression, memory loss, migraines, mood swings, slurred speech, vertigo, and vision problems, with their brain injuries sometimes taking upwards of two years to be diagnosed. TBIs can also serve as catalytic events for diseases such as Alzheimer's and Lou Gehrig's disease.
Life-Altering Symptoms
Veteran service organizations consider TBIs to be one of the top health issues facing veterans today, many of whom also suffer from post-traumatic stress, as it is known that there are a number of TBI symptoms that overlap with post-traumatic stress, such as dizziness, headaches, irritability, losing balance, frequent falls, and memory issues. Many who suffer from TBIs while in the service also have a difficult time carrying on their relationships as usual, as well as moving onto other endeavors, such as college or other educational pursuits, because they have difficulty concentrating and can easily become frustrated and irritated. Some also report that they simply never recover both short- and long-term memory.
Conditions That Were Not Diagnosed Properly or Early Enough
TBIs can also take some time to manifest themselves, and if they are not diagnosed and treated early, patients unfortunately face a much higher risk of suffering from additional complications and symptoms. And yet, unfortunately, so many service members suffered from these injuries when no one knew about TBIs. As a result, many were likely misdiagnosed with a concussion in the field when the TBI occurred, provided with painkillers, and placed in light duty for some time. Years after returning home, if they were ever tested for brain injuries as part of a blanket assessment, only then did the military start to realize just how prevalent the condition was.
The Military Still Has No Reliable Test for TBIs
Even though they are the signature wound of the wars in Afghanistan and Iraq, reports reveal that the military still has no way of diagnosing TBIs in the field, to date. According to brain injury experts, this is why there has been so much confusion and five updated reports concerning how many US service members suffered brain injuries after the attack in Iraq last month—there was no way of telling who, exactly, had a brain injury, and who did not. As of now, medical personnel rely on a paper questionnaire that contains questions for patients to answer.
If You Have Suffered from A Traumatic Brain Injury, Contact Our Texas Personal Injury Attorneys Today
If you have suffered from a serious brain injury, consult Houston workplace injury attorney Sue E. West to find out how you can receive assistance for your injury.
Resources:
npr.org/2020/02/11/804785515/109-u-s-troops-suffered-brain-injuries-in-iran-strike-pentagon-says
nytimes.com/2020/02/15/us/brain-injuries-military.html
cnn.com/2020/02/14/politics/home-front-traumatic-brain-injuries/index.html
https://www.houstonpersonalinjury.law/addressing-psychological-injuries-in-the-workplace/