Addressing Psychological Injuries in The Workplace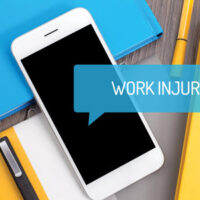 We speak a lot about common physical workplace injuries – slipping or tripping and falling, getting hit by falling objects, muscle strains, equipment injuries, collisions, repetitive motion injuries, and others; but what about psychological injuries? They too have become an epidemic in the workplace.
Below, we discuss some of the common causes of psychological injuries in the workplace, and how employers can work to mitigate them:
Overworking & Burnout
These days, overworking and burnout are very common, especially as all of us are expected to put in more and more of ourselves into our work every day. Under the guise of furthering one's career, people are pressured into handling more and more projects and working longer hours, and as they do so, they move closer and closer to burnout, and this sometimes affects performance. Employers who value and work towards balanced workloads and times are providing a more secure environment for employees.
Working After Hours
It is also becoming more and more difficult to stick to one schedule, where after hours'/night work is becoming more and more common, and this can be detrimental to an employee's rest schedule. This can turn into a serious psychological injury and lead to loss of concentration, potentially affecting work performance. Employers should work towards ensuring that employees have both balanced and flexible work schedules that are fairly consistent.
Lack of Cooperation Amongst Employees
A workplace that lacks cooperation and cohesion is also at risk of causing alienation and psychological injury. Employees can not only feel like they are on their own, but can even feel targeted or treated in a hostile manner by other employees, and this can lead to stress. Employers can help prevent this injury by being proactive – utilizing and valuing everyone's talents, encouraging teamwork, sitting down early on to work out any tension between employees.
Hostility & Harassment
A number of workplaces are not only lacking in cooperation, but are actively, blatantly hostile, where employees harass other employees or even clients, and employers will also sometimes harass employees, causing distress. While some people may feel comfortable speaking with their HR department or employee about it, some workplaces don't even have an HR department or employee. Many people keep their feelings bottled up because they fear retaliation. This sometimes results in employees filing employment law claims against their employers, and those claims can include psychological injury claims.
Job Stability
Every day, more and more employees also feel like their employment is insecure; as though they cannot become attached to their job position. And in fact employment is less secure than it was 60 years ago; and employers are often more willing to terminate employees, especially if an employee is making a higher salary than an incoming employee because they have perhaps worked there longer. This – combined with the stagnation of wages – leads many to constantly be in search of new employment elsewhere, which can be very stressful and cause their current work to suffer.
If You or A Loved One Has Suffered a Psychological Injury, Contact Our Texas Workplace Injury Attorneys
Employers need to be able to provide safe, secure workplaces for employees. When they fail to do so, employees can get injured in a number of ways. If you or a loved one has suffered from any kind of workplace injury, contact our Houston workplace injury attorneys at The West Law Office to find out how we can help.
Resource:
valuewalk.com/2019/12/psychological-injury-workplace/
https://www.houstonpersonalinjury.law/bureau-of-labor-statistics-notes-an-increase-in-workplace-fatalities/