Texas Supreme Court to Hear Important Case of Whether Truck Driver's Employer Caused Intentional Injury by Having Him Work Too Many Hours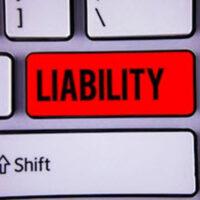 In December, the Texas Supreme Court will hear an important wrongful death case on the concept of intentional injuries when it comes to truck drivers who claim that they are allegedly coerced into driving excessive hours. The case involves the death of driver Fabian Escobedo, who drove for Mo-Vac, and whether the company could have been "substantially certain" that the driver would crash on the night in question.
While the trial court ruled dismissed the case in favor of Mo-Vac–finding that Escobedo's family failed to provide evidence that the company's intentional actions cause his death–the appellate court reversed this decision and decided that the case could move forward, finding that plaintiffs introduced sufficient evidence.
The Incident & Case
When the accident in occurred in May 2012, it is still unknown whether Escobedo lost control of the truck or fell asleep due to extreme exhaustion. Regardless, the truck veered off the road, hit a pole, and rolled over, leading to Escobedo's death due to asphyxiation. In response, Escobedo's family filed a wrongful death lawsuit against Mo-Vac, which moved to dismiss the case, citing no evidence of "conscious pain and suffering" and intentional acts. While the trial court found that Escobedo's family failed to introduce sufficient evidence of intentional acts by the defendant Mo-Vac, the appellate court pointed to the affidavit of one employee who testified that, due to the oil boom in Texas, the company could not keep up with a demand for drivers, and this led to the company essentially forcing existing drivers to violate federal and state hours-of-service laws and regulations and work an unsafe number of hours without taking breaks and by falsifying logs. According to this employee, drivers worked an alleged 100 hours per week and 19 to 24 hours back-to-back in a day, and conditions made it impossible for the company to not know that there would, as a result, eventually be serious injuries and/or deaths.
The "Conscious Pain & Suffering" Issue
In Texas, in order for the victim's family to recover damages, they must show that he experienced "conscious pain and suffering." The Escobedo relied on the medical examiner's report, which indicated that he did not suffer from blunt force trauma to his head, and therefore, his death must have been due to suffocation.
Evidence of "Intentional Injury" In Texas Allows You to Directly Sue Employer
While the Texas Workers' Compensation Act can provide remedies in cases like this, if there is evidence of "intentional injury," the family can, instead, pursue a lawsuit seeking damages from the employer itself. In this case, Mo-Vac is arguing that even intentionally failing to provide a safe workplace does not rise to the level of causing intentional injury unless the employer can be "substantially certain" that conditions will cause the injury, and it is impossible to claim that the company was substantially certain that Escobedo would get in the accident that night or any other night. In other words, they argue that plaintiffs cannot assume that overworking drivers is the same as being substantially certain that a driver is going to crash. Mo-Vac also argues that allowing the case to move forward cannot hinge on only one employee's affidavit.
Mo-Vac successfully argued that the Texas Supreme Court should review the appellate court's decision because it impermissibly expands Texas' definition of "intent" in a way that would harm Texas policyholders. As a result, when it eventually decides the case, the Court will effectively be defining the standard for intentional injury brought  in Texas.
Contact Our Texas Wrongful Death Attorneys
If you or a loved one has suffered from a wrongful death here in Texas, contact our experienced Houston wrongful death attorneys at The West Law Office today to find out about your options.
Resource:
landline.media/texas-supreme-court-to-hear-intentional-injury-case-after-trucker-killed/
https://www.houstonpersonalinjury.law/more-problems-for-e-cigarettes-researchers-find-microbial-toxins-in-products/