Texas Teen in A Coma After Being Severely Injured by Water Park Pump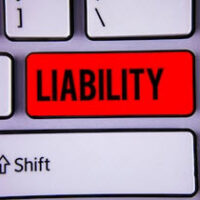 A Texas teenager is in a coma for over a severe accident that occurred at Fun Town Water Park in Crystal Beach, Texas in mid-August. The teen is suffering from serious internal injuries after being sucked into a drain in one of the pools, which caused his esophagus to detach from his stomach. Reportedly, he was submerged in water until the water park pump was shut off, however, he remained stuck even after this, and authorities still do not know why. As a result, reports currently indicate that he will be in and out of a medically-induced coma over the next few weeks as he undergoes a number of surgeries to try and save his life.
The park will likely argue that the teen engaged in an inherently risky activity by removing the grate and purposely getting close to the pump. While reports indicate that the teen did initially pick up the grate that is placed in front of the pump – possibly on a dare – there is no question that the water park should have done more to ensure his and others' safety; for example, having a grate or other barrier in place that was impossible for visitors to easily remove and, at a minimum, have a shut-off option that releases once it is shut off instead of continuing to cause injury. As a result, a tragedy like this could not only involve negligence and premises liability, but also potentially a product liability claims if a particular product involved (such as the pump) was defective and this contributed to the injuries suffered. Even signing a liability waiver does not release the park from having a duty to keep access to that pump off-limits to that public and having precautions in place in case something did happen and they needed to shut down the pump.
Requirements for Water Parks in Texas
In Texas, water parks are covered under the same rules and regulations that govern all amusement rides throughout the state. Requirements include, at a minimum:
An insurance policy that covers bodily injury and property damage;
An inspection certificate;
Quarterly Injury Reports; and
Quarterly Government Action Reports for any government action taken with respect to the facility, such as the repair or replacement of equipment.
Facilities like these are inspected by the facility's insurance company.
Contact Our Texas Premises Liability Attorneys
If you or a loved one has been injured at a Texas water park or other facility, contact our experienced Houston premises liability attorneys at The West Law Office today to find out how we can help. Major water park settlements for injuries and wrongful death have ranged from $1 to $20 million in damages.
Resources:
tdi.texas.gov/commercial/lcamuseinfo.html
time.com/5654377/texas-teenager-coma-water-park-injuries/