Texas Petrochemical Explosion Displaces & Injures Thousands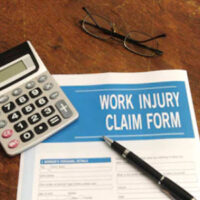 An estimated four explosions at chemical plant Texas Petrochemical left more than 50,000 people displaced on Thanksgiving in southeast Texas, while others were sent to the hospital due to various injuries. Now, a review of the facility's history reveals that negligence may very well be placing the company's workers and surrounding communities in danger.
The facility manufactures butadiene — a known health hazard — as well as other chemicals used in lubricant additives and synthetic fuels, plastics, and rubber. While the County Sheriff has assured surrounding communities that there are no issues with air quality after the explosion, concerns remain over breathing hazards and the risk of additional blasts hurling debris and flames into the air. As of Thursday (Thanksgiving), a mandatory evacuation order was still in place for the four-mile radius surrounding the plant in Port Neches, and there was no word on when residents could return to their homes. The order also includes Beauxart and Central Gardens, Groves, Nederland, and Port Arthur, although hospital patients, healthcare workers, and those in nursing homes and refining facilities are reportedly exempt from evacuation orders. Whether this places them in greater danger remains to be seen.
Those Injured 
Several workers went to the hospital and the explosion also blew out a number of roofs, doors and windows in surrounding businesses and homes for miles. Several residents in surrounding communities were also injured; mostly due to shattering glass. According to Jefferson County Judge Branick, officials are allowing the fires to continue to burn in order to depressurize the pumping and storage systems, although reports indicate that firefighters are spraying water over the blaze so that vapors cool the fire.
Lingering Concerns: The Health Effects of Butadiene Exposure
Health effects due to butadiene exposure are nothing short of extremely concerning: While the chemical can cause irritation to the eyes, lungs, nose, and throat, it can also cause frostbite, and certain levels of exposure can damage the central nervous system and lead to vision issues, lowered blood pressure, headaches, tiredness, vertigo, and nausea. Some studies have also shown an increase in cancer and cardiovascular disease; in fact, some experiments have shown a "strong causal relationship" between butadiene exposure and cancer.
Concerning History & Lawsuits Filed
Earlier this year, Texas Petrochemical was fined $214,000 for failing to report incidents and being responsible for excessive emissions and pollution. Last year, the facility's storage tank also caught on fire.
On November 27, a class action lawsuit was filed on behalf of a number of Port Neches residents whose property was damaged as a result of the multiple explosions. A temporary restraining order was also filed against the company in order to preserve evidence for later investigations.
Contact Our Texas Injury Attorneys to Find Out More
If you have been injured working at a chemical plant here in Texas or simply living nearby, contact our experienced Houston workplace injury attorneys at The West Law Office to find out what your rights and options are.
Resources:
ksat.com/news/texas/2019/11/27/evacuation-ordered-after-blast-reported-at-southeast-texas-chemical-plant/
cnn.com/2019/11/28/us/texas-plant-explosions-thursday-evacuations/index.html
usatoday.com/story/news/nation/2019/11/28/texas-chemical-plant-explosions-50-000-out-homes-thanksgiving/4328023002/
https://www.houstonpersonalinjury.law/workplace-injuries-illnesses-increase-in-texas/