Court of Appeals Rules That Personal Injury Claim Barred by Workers' Compensation as Exclusive Remedy in Firefighter's Injury Case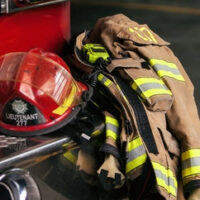 On June 5, a Court of Appeals upheld a jury's decision that a firefighter could not recover against a coworker and fire department in the form of a personal injury claim based on unintentional injuries that were inflicted against him because he was barred by the exclusive remedy of workers' compensation.
In the case, the firefighter alleged that fire captain kicked him in the groin, causing him to go to the hospital and go through emergency surgery to remove one testicle; as well as additional surgeries that rendered him sterile. The fire captain responded that intended to simply demonstrate a maneuver (i.e. he was demonstrating a self-defense mechanism) to the plaintiff, however, due to an accident, ended up making contact with the plaintiff and inflicting the injury by mistake. The jury held that the fire captain did not intend to harm the plaintiff and, therefore, workers' compensation was the exclusive and appropriate remedy for a non-intentional workplace injury. In other words, the firefighter could not pursue a separate personal injury claim against the fire captain and/or department.
Rectifying Workers' Comp & Personal Injury Lawsuits
This is an example of where things can get confusing regarding workers' comp and personal injury claims. Typically, if the injury arises out of/in the course of employment, courts will require you to file a workers' compensation claim and obtain compensation via that route.
Workers' comp, however, is an exclusive remedy which bars you from filing a lawsuit even if your claim ends up being denied. It also carries with it a number of other requirements, such as having to go through your employer (i.e. having to report your injuries to your employer by a certain deadline) and removing the issue of fault from the injury and incident, which can sometimes feel like the individual(s) responsible are not held accountable for the incident as they should be.
That being said, that does not mean that all job-related injuries must always necessarily be resolved through workers' comp claims versus personal injury lawsuits. For example, if your employer intentionally causes your injury (going beyond basic negligence) or fails to carry the required workers' comp insurance coverage, you may be able to bring a personal injury claim instead. 
Contact Our Texas Personal Injury & Workplace Injury Attorneys to Find Out More
If you live/work in Texas and have questions about your right to obtain justice for an injury you have incurred either on or off the job, contact our experienced Houston workplace injury attorneys at The West Law Office to find out how we can help ensure that you receive what you need to obtain justice.
Resource:
businessinsurance.com/article/20190606/NEWS08/912328908/Personal-injury-claim-over-kick-to-groin-barred-by-exclusive-remedy
/court-finds-that-employer-must-indemnify-contractor-in-lawsuit/