Court Finds That Employer Must Indemnify Contractor in Lawsuit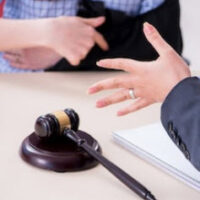 On June 6, The US Circuit Court of Appeals affirmed the US district court's decision requiring a home-improvement corporation to pay an $8 million award to an employee who suffered drastic injuries after falling off of a ladder while on the job.
The Injury & Lawsuit
The worker was performing work based on a contract entered into by his employer ("Bryan's Home Improvement") and Home Depot when he sustained excruciating injuries. As a result, he filed a lawsuit against Home Depot, contending that the business was responsible for the safety of the workers because it was the named contractor on the project. He also alleged that Home Depot was careless, negligent and violated labor laws by permitting unsafe working conditions, failing to take the proper precautions to protect workers, and failing to provide the workers with safe place to work; amongst other complaints.
Third Party Goes After Employer
The jury awarded the plaintive $8 million. Meanwhile, the District Court granted Home Depot's request for indemnification by the worker's company. The company then appealed this decision, arguing that the Court erred in and that an employer like Bryan's can only be held liable for indemnification when a "grave injury" is involved.
The court, however, found that the "grave injury" requirement does not apply if the two parties entered into a contract; where the employer agrees to indemnify that third-party. Even though Home Depot never technically signed the contract, the court found that the employer was still  liable because both parties evinced an intention to be bound by the contract.
How Indemnity Works
Under the Workers' Compensation Act, employers are strictly liable for injuries sustained by employees during the scope of employment, where employers assume liability without regard to fault. However, sometimes a third party can be at fault, either exclusively or alongside the employer. This is frequently the case in the construction industry—as in this case—where contractors, subcontractors, and property owners can all be involved and thus liable for injuries.  In that case, the third party (i.e. Home Depot in this case) can then cross-complain against a party from whom it seeks indemnity (Bryan's Home Improvement) by alleging that the employee's harm is attributable to that party.
Contact Our Texas Workplace Injury Recovery Attorneys If You Have Questions
If you live/work in Texas and have questions about workplace injuries and how to proceed in order to ensure that you achieve justice for your claim, contact our Houston workplace injury attorneys at The West Law Office today to find out how we can help. It is our job to ensure that you are back on the road to recovery after your accident.
Resource:
businessinsurance.com/article/20190531/NEWS08/912328806/Employer-must-indemnify-contractor-in-$8-million-personal-injury-suit