Can Wrongful Death Lawsuits Be Brought When Children Die in Hot Cars?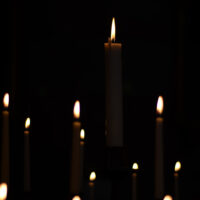 There is perhaps nothing as tragic as a family losing a child. Sadly, in late June, three children in Texas died after being left in hot cars: a four-year-old, an 18 month old, and an 11-month-old. Dashboards, steering wheels, seats, etc. can reach over 200 degrees F on hot days. Children not only die from heat stroke, but dehydration and other physical injuries.
Texas unfortunately ranks number one in the country for the highest number of child deaths in hot cars, with almost 130 children dying in the state, and more than 800 dying nationwide; just due to Pediatric Vehicular Heatstroke. No one ever thinks that it can happen to them, and yet, a number of parents, every year, report that they've completely forgotten that they left their child in the car. In addition, a number of children also die in hot cars while under the supervision of daycare workers. While some experts indicate that this is due to "Forgotten Baby Syndrome," whereby competing parts of the brain or changes in routine contribute to forgetfulness, still, a child's death is a wrongful death, and there is technology to help prevent these deaths, as we discuss below.
The Law in Texas
Under Texas law, the parents, surviving spouse, and/or children of the deceased can bring an action to recover damages for wrongful death. These family members may recover both "actual" and "exemplary" damages when death is caused by the gross negligence, omission, or willful act of the defendant. These include mental anguish, lost care, loss of companionship, mental anguish, etc. However, surviving family members must bring their lawsuit within two years of the death.
In addition to a civil lawsuit, someone who leaves a child in a hot car can also be criminally prosecuted for charges such as involuntary manslaughter and/or negligent homicide.
Heatstroke Is a Serious Issue: How to Prevent It from Happening
15 children have already died in hot car deaths; just this year, and, on average, close to 40 die every year in cars. In 2018, that number reached close to 52. Some habits that caregivers and parents can follow to prevent these tragedies include the following:
Get into a routine of regularly opening your back doors after you park to make sure there are no children left behind;

Create a plan for how you as a caregiver will check with any other caregivers present to make sure every child has exited the vehicle; and

Take precautions to make sure children cannot get into cars by keeping them locked at all times.
Contact Our Texas Wrongful Death Attorneys
If you or your family has suffered the loss of a loved one due to a negligent or intentional act, contact our Houston wrongful death attorneys at The West Law Office today to find out how we can help you on the path to justice.
Resources:
kxan.com/top-stories/3-texas-children-die-in-hot-cars-in-3-days/
theepochtimes.com/man-charged-for-leaving-disabled-elderly-man-to-slowly-die-in-hot-car_2952577.html