Who Is Liable for Boat Accidents in Texas?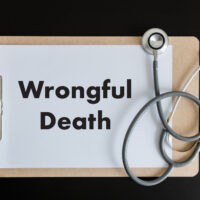 News outlets throughout Texas are covering the death of a student athlete from the University of Houston, who died in late June due to a boat crash. The 20-year-old was competing as a pole vaulter in track and field at the college, and was reported as dying due to a "traumatic injury" on the lake one late night.
There is now an investigation being conducted by Texas Game Wardens, who are speaking to a number of others on the boat at the time of the crash (but who were not hurt) to find out what they saw and what they know. Below, we discuss some of the issues surrounding boat accidents in Texas:
Reporting & Liability
Every year, there are thousands of accidents and injuries leading to hundreds of deaths in Texas.
In Texas, a boat accident must be reported if there:
Is any damage to a vessel or property in excess of $2,000;
Are any injuries to anyone requiring more than first aid; or
Has been a death.
In addition:
Boat operators are required to exchange information regarding anyone who was injured and/or suffered property loss and render assistance to others, as necessary;

Boat operator education courses are mandatory for most-everyone operating certain motor boats and watercraft;

Children under the age of 13 must wear life jackets on boats that are less than 26 feet in length;
As with auto accidents, if negligence is involved in a boating accident, the injured individual (or their family member(s), in the case of wrongful death) must show that whomever was operating the boat failed to act as a reasonable person would, and this caused the injury or death. Some common examples of negligence when it comes to boating accidents include speeding, being out on the water when you shouldn't, driving while intoxicated, failing to have the mandatory safety equipment with you, etc. This is significant, as a large percentage of individuals who drown on boats every year are reported not to be wearing life jackets at the time.
What About Commercial Boat Operations?
There are operations in Texas that take passengers out on boats and first require that they sign a liability waiver; waiving their right to due the company and/or operator or negligence. However, there are ways of challenging these waivers if boat operators and/or companies behaved particularly egregiously; for example, if the operator was intoxicated while operating the boat. 
Contact Our Texas Accident & Wrongful Death Attorneys
If you or your family has suffered the loss of a loved one due to a negligent or intentional act, contact our Houston wrongful death attorneys at The West Law Office today to find out how we can help you on the path to justice.
Resource:
kxan.com/news/local/hill-country/texas-game-wardens-investigating-fatal-boat-accident-on-lake-lbj/