Another Death in Texas After Exposure to Naegleria Foweleri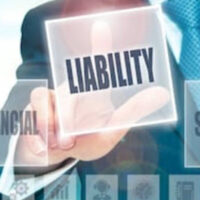 A little girl in Texas recently passed away after contracting a rare brain eating amoeba – Naegleria foweleri – from swimming in a local river, the Brazos River. Sadly, very few survive once they have contracted the bacterial infection (these infections have a 97 percent fatality rate), which typically enters through the nose. In addition, it is extremely difficult for doctors to diagnose: In this case, doctors actually initially suspected a common viral infection and simply prescribed ibuprofen and, unfortunately, once symptoms emerge, patients usually die within one to 12 days. This was the first confirmed death in Texas in 2019.
According to health authorities, the amoeba is common in untreated bodies of water throughout the south, however, they still do not know why some people get sick, while others do not.
Is This a Premises Liability Issue?
Sad losses like these make us realize just how dependent we are on our local and federal agencies to keep our environment clean and safe to use. In a similar to us expecting a homeowner or business to keep their property safe, these bacteria have arguably become a dangerous "hazard" that lurks in natural bodies of water here in Texas and other areas of the South, and we rely on our government to do something about this and prevent children and others from swimming in areas where they can get sick like this. Indeed, the Texas Department of State Health Services has supposedly been tracking the issue, and reported that there was also a case of primary amebic meningoencephalitis caused by Naegleria foweleri in someone from Bosque County. Still, the department is releasing statements publicly that "because the organism is common in lakes and rivers, [they] don't recommend that anyone [even] avoid bodies of water where someone has contracted the illness."
One Texas Family Files Wrongful Death Lawsuit
Sadly, there have been a number of deaths already linked to this rare amoeba: In fact, one family whose loved one  died after exposure to the bacteria allegedly occurred in a Texas water park has filed a wrongful death lawsuit, claiming that his death could have been prevented had the park exercised "ordinary care" when it comes to the water quality. The family is seeking more than one million in monetary damages and demanding a jury trial.
Is Waco the Source?
Interestingly, the Texas water park where the amoeba exposure occurred was in Waco and Brazos River winds its way through Whitney, Texas, a city near Waco.
Contact Our Texas Personal Injury Attorneys with Any Questions
If you or a loved one has been harmed or killed here in Texas – possibly due to negligence – contact our experienced Houston premises liability attorneys at The West Law Office today to find out how we can help.
Resource:
abcnews.go.com/US/lawsuit-water-park-claims-pathogen-soup-amoeba-eat/story?id=62476578
https://www.houstonpersonalinjury.law/texas-teen-in-a-coma-after-being-severely-injured-by-water-park-pump/