When Airports Are Liable for Premises and Slip & Fall Accidents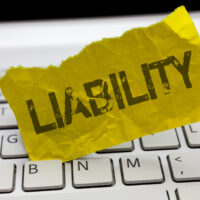 Many people might be surprised to find out that there are more premises-based injuries at airports than on injuries that occur on actual airplanes every year, including slip and falls. According to the Flight Safety Foundation, close to 30,000 ramp accidents alone occur every year, which cost approximately $10 billion annually.
Causes of Accidents & Common Injuries at Airports
Some of these general premises-based accidents are linked to:
Transportation accidents that occur inside the airport;
Colliding with the airport shuttle;
Defective airport equipment;
Elevator and escalator issues;
Malfunctioning jetways while boarding;
Slipping and falling due to poorly maintained floors and/or spilled beverages; and
Tripping and falling.
The most common injuries sustained at airports include amputated digits, broken bones, bruises, back and neck injuries, cuts, sprains, strains, torn muscles, ligaments and tendons, spinal cord injuries, and traumatic brain injuries. Many of them are cause injuries end up being severe catastrophic.
Your Ability To Sue The Airport And/or Airline
When these accidents occur, and it is due to negligence, the airport could be held responsible. In addition, in some of these cases, it isn't just the airport that is responsible, but also the airline if it occurs in that airline's particular "area" and/or involves their specific employee(s). This involves the same set of laws that allow for building owners to be sued if their premises lead to injuries for visitors and guests. Similar to those circumstances, the airport could be sued if management knew or should have known about the danger and failed to take reasonable actions to protect visitors and guests from the harm and/or if the accident was directly caused by their negligence. In order to establish this, personal injury attorneys will often rely on evidence such as surveillance videos and/or photos that were taken to document the negligent, defective condition.
However, keep in mind that, in all premise liability cases, foreseeability is a very important element such that the court will only hold the defendant liable if they could have reasonably predicted that the issue could result in injury, such as a spill that was left on the floor for a significant amount of time and/or that someone was warned about and did nothing about. This also applies to other dangerous conditions, such as malfunctioning equipment.
Preventing Accidents At Airports
There are a number of actions that airports and their personnel can do to help improve the safety of their airports, such as:
Conduct employee training;
Complete a report (accompanied by photographs) after any and all incidents ;
Develop a cultural awareness concerning safety amongst employees;
Display signs to warn of potential dangers, such as wet floors;
Ensure that any restaurants and stores you have on your promises are taking the same actions to prevent slip and fall accidents;
Enforce frequent cleaning schedules;
Regularly examine indoor and outdoor structures;
Ensure that there are no design defects present;
Ensure proper maintenance of sidewalk areas;
Focus on safety measures and frequent inspections;
Implement a rigorous maintenance protocol to ensure that all equipment is regularly functioning properly;
Install adequate lighting in public areas;
Regularly inspect flooring and staircases;
Remove any ice and snow that accumulates;
Use adequate and clear signage; and
Monitor issues using video cameras.
It is up to airport management to ensure that any potential hazards are inspected and handled regularly and that they have a system in place to prevent injuries.
If You Have Been Injured at an Airport in Texas, Contact Our Houston Injury Attorneys
If you have been injured by a premises issue in Texas, contact our experienced Houston premises liability attorneys at The West Law Office to find out how we can help.
Resource:
internationalairportreview.com/article/90284/airport-prevent-personal-injury/