Texas Near Top of the List for Questionable Slip and Fall Claims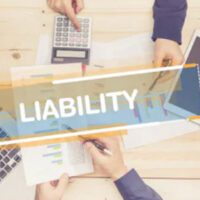 Slips and falls can be extremely dangerous. Many cause serious injuries that can be permanent in nature. Sometimes they can even lead to death.
So why would anyone intentionally slip and fall at a person's house or a place of business? One word: money. That's why it's no surprise that fraudulent slip and fall claims increased from 2017 to 2019. There was a 2% increase during this time, with Texas one of the top places for such fraudulent claims.
The National Insurance Crime Bureau analyzed 6,471 slip and fall claims during this period. While most happened at businesses, many happened at homes as well. Of all questionable slip and fall claims, 79% happened at a place of business. Most — 56 percent — were claimed on a commercial general liability policy, 15 percent were claimed on a commercial liability business owners policy and the remaining 8 percent were filed under commercial multi-peril policies.
Most of the commercial claims are for slips and falls occurring at places of business, such as restaurants and retail stores. Many also occur outside of businesses, such as in parking lots.
Businesses are not the only ones affected by slip and fall claims. Homeowners need to be wary, too. Homeowners' claims increased by 39% between 2017 and 2019, accounting for 11% of questionable claims in 2019.
Texas was listed as one of the top states for fraudulent slip and fall claims, with California, Florida, New York and Pennsylvania rounding out the top 5. Florida and New York saw the highest increases in claims, at 30%. Illinois actually reported a 19% decrease.
So how do scammers employ these schemes? Basically, they rely on deception to file claims and make money. They may hire a witness to prove that they fell. Many use props, such as glass, toys and stacked items, to make their fall seem more realistic. Many make up situations, such as pretending to be a vacationer. Some threaten to hire lawyers after suffering from an accident and may use insurance and legal terms that the average person would not know.
The good news is that there are ways that businesses can prevent these kinds of slip and fall scams. They can install video surveillance systems throughout the store to catch the incidents and see what really happened. They can do their part by keeping walkways and aisles free from debris and items. Also, frequent customer interaction can keep scammers from engaging in these incidents.
Insurance companies have an obligation to their customers. They must ensure that their policyholders are getting their money's worth, so they investigate their claims quite thoroughly. 
Contact a Slip and Fall Lawyer
While many slip and fall claims are fraudulent, many are actual claims that cause serious injuries. If you or a loved one has been a victim, make sure you seek legal help right away.
The Houston slip and fall attorneys at the West Law Office, PLLC can establish liability and assist in getting sufficient compensation for your injuries. Schedule a free consultation today by filling out the online form or calling 281-347-3247.
Resource:
prnewswire.com/news-releases/slip–fall-incidents-rise-according-to-the-national-insurance-crime-bureau-301200828.html