What to Do After a Slip and Fall Accident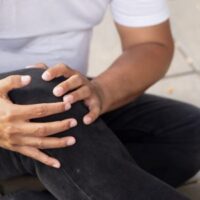 Slips and falls can happen to anyone, at any time. You may slip and fall on a spilled liquid at the grocery store. Maybe you slip on ice outside. You can even slip and fall inside your home.
While many of these accidents are caused by the victim's own clumsiness, there are situations in which a third party may be held liable. In these situations, you can file a lawsuit to recover compensation for your injuries and other damages.
However, you need to take the right steps and act quickly to retain your legal rights. Here's what you need to do after a slip and fall accident.
Report the Accident
The first step you should take following a slip and fall accident is to report it. Let the property owner know as soon as possible so they can file a report. Make sure to get a copy for your records.
Gather Witnesses
Did anyone see you fall? If so, get their information so the insurance company can contact them. Witnesses can greatly help a slip and fall case.
Take Photos of the Accident Scene
Photos can also serve as evidence. Get photos of the area where you slipped, whether it was on ice, liquid, or debris. Take pictures of your injuries as well. Bandages, bruises, lacerations, and braces all serve as signs of injury.
See a Doctor
Don't delay medical treatment. See a doctor or go to the emergency room as soon as you can so you can get your injuries documented for evidence. If you wait too long or fail to get your injuries documented, the property owner can claim that you were not really injured.
Hire a Lawyer
A lawyer can help you through the process and help you get the highest amount of compensation possible. A lawyer will tell you what to do and what not to do. For example, they will tell you not to give any statements or sign anything. If you are asked to do so, refer the insurance company to your lawyer so they can sort things out.
Do Not Accept Blame
Insurance companies will try to pin the blame on the victim, convincing them that something they did caused the accident. Don't fall for this tactic. Do not apologize or admit to anything.
Stay off Social Media
Do not mention the details of the case to anyone and never post anything about it on social media. In fact, it's a good idea to stay off Facebook, Twitter, Instagram, and other internet sites until the case is closed. Investigators search online for proof that victims are lying, and any post or photo can be misconstrued.
Contact a Personal Injury Lawyer 
Slip and fall accidents can be serious in nature, causing broken bones, head trauma, and other long-term injuries. Make sure you take the right steps after an accident.
The Houston slip and fall attorneys at the West Law Office, PLLC can help you understand the process to preserve your legal rights. We can help you get the compensation you deserve. Schedule a consultation today by calling 281-347-3247 or filling out the online form.
Resource:
newsaffinity.com/what-should-i-do-after-my-slip-fall-accident/