Police Shoot Fort Worth Woman Legally in Her Own Home for No Reason—Can They Be Sued for Wrongful Death?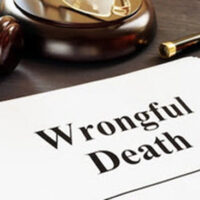 The woman in Fort Worth who was recently shot by police for no apparent reason while inside her home after a neighbor called in a request for a welfare check has dominated national headlines. She was reportedly playing video games in her bedroom with her nephew at the time she was shot when, according to body camera footage released by the police department, a police officer demanded that she put her hands up and immediately fired a shot through the window. The officer reportedly did not identify himself as a police officer and parked on an adjacent street rather than pulling up in front of the house.
Some are now drawing parallels between her death and that of Botham Jean, who shot by an off-duty police officer in Dallas last year after she mistakenly thought that she was in her own apartment and that he was an intruder; when in fact she had mistakenly entered his apartment; thinking it was her own.
Dallas Faces Civil Suit
Dallas now faces a civil lawsuit in federal court brought by Botham Jean's family against both the city and the police officer who shot Jean, arguing that excessive force results from the customary practices of the police department. Separately, according to reports, the Fort Worth Police Department officers have shot seven men just in the last few months; most of whom have died, and rumors of similar civil lawsuits being brought are now circulating.
When it comes to civil claims like these, the families of those wronged typically have to prove that the city policy is at fault for the loss and show that it involved a pattern. Arguably, several Texas cities—including Dallas and Fort Worth—have enough incidents to demonstrate that there is a pattern at play and a need to adjust policies, procedures, and training of officers. And according to a case heard by the Texas Supreme Court earlier this year, an off-duty officer who observes a purported crime becomes an on-duty officer as a matter of law. A case then becomes not only about the individual officer's actions, but also whether their department's policies supported those actions.
If You Have Lost a Loved One, Contact Our Texas Wrongful Death Attorneys
Nothing can make you whole again after you lose a loved one due to someone else's negligent or intentional act. However, speaking with an attorney can at least inform you of what your rights are in terms of seeking justice.
If you have lost a loved one due to police negligence here in Texas, contact our Houston wrongful death attorneys at The West Law Office today to find out what your options are in moving forward.
Resources:
nytimes.com/2019/10/13/us/fort-worth-texas-shooting-jefferson.html
nbcnews.com/news/crime-courts/amber-guyger-sentencing-resumes-after-murder-conviction-death-botham-jean-n1061146
dallasnews.com/news/2019/10/04/dallas-likely-wont-held-liable-civil-lawsuit-guyger-case-attorneys-say/
/accidental-injuries-wrongful-deaths-in-children-how-we-can-understand-prevent-them/