Pedestrian Killed in Hit and Run Crash in Austin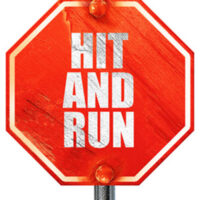 It can be heartbreaking to learn that a loved one has been killed in a pedestrian accident. It can be even more devastating to find out that it was a hit and run crash, meaning the driver didn't stop. They fled the accident scene, leaving your beloved family member to die without any medical help.
Sadly, this was the case in Austin. A recent hit and run crash left a pedestrian dead. The fatal accident occurred on the morning of October 10 in the 9200 block of Burnet Road in north Austin.
The pedestrian was hit by a pickup truck while walking in the area. Emergency crews tried to save the unidentified victim, but they died at the accident scene. The driver fled the crash site. The Austin Police Department is looking for a Ford F-150. The crash is under investigation.
Avoiding Pedestrian Accidents
Drivers are often speeding, distracted or intoxicated. They are not always paying attention to the road. Therefore, pedestrians need to do their part to stay safe. When they are walking in roads around vehicles, they should be extra cautious to avoid serious accidents.
One thing they can do is cross the street at crosswalks. Drivers are more likely to expect pedestrians at intersections and designated crosswalks. When a person darts out in front of a car in the middle of the road without any warning, they are likely to get hit.
Another way to avoid accidents is to stay alert. Use your eyes and ears to look for vehicles. Avoid using headphones and smartphones while walking, as these can distract you from hazards.
Also, don't expect drivers to stop. Even if you have the right of way, be sure to look both ways before crossing. Try to make eye contact with drivers before attempting to cross.
Another good tip is to wear bright clothing. If you know you'll be walking at night, wear reflective clothes so drivers can see you. Dark colors tend to blend in more and make it harder for drivers to see you.
Many pedestrian accidents happen when a person pulls off onto the shoulder and then exits their vehicle. If you must pull over, stay as far away from the road as possible. Don't stand next to the road, as this will increase your chances of getting hit.
Finally, as a pedestrian, you must follow the same traffic laws as vehicles. At stop signs and red lights, wait for your right of way before crossing. Do not cross an intersection when the traffic signal says "Don't walk." Being predictable will help you avoid getting hit.
Contact a Personal Injury Lawyer
Hit and run crashes can be very complicated. When there is little evidence about the vehicle or driver, it can be difficult to recover compensation for damages.
The Houston hit & run attorneys at the West Law Office, PLLC understand the difficulties involved with such an accident. Let our team help you with a claim. Schedule a consultation with our office today. Call 281-347-3247 or fill out the online form.
Resource:
kxan.com/news/local/austin/police-investigating-deadly-hit-and-run-after-pedestrian-killed-by-truck-in-north-austin/
https://www.houstonpersonalinjury.law/3-children-killed-in-texas-hit-and-run-crash/