1 Killed, 4 Injured in Houston Car Accident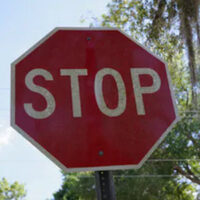 Fatal car accidents can be caused by various factors. Sometimes they are caused by factors such as roads and a lack of traffic signs and signals. No matter the situation, a fatal car accident can be a tragic situation, especially when the victim is a mother of four young children.
A recent crash in Houston killed a mother of four. The crash occurred on the evening of September 24 at the intersection of TC Jester Boulevard and Swords Creek Road.
A 30-year-old woman was driving a Chevy Traverse when she ran a stop sign at the intersection. She hit a Cadillac sedan. It is unknown why she did not stop at the intersection.
The woman was killed in the crash. There were four children inside the Traverse. A 9-year-old girl in the front passenger seat suffered minor injuries. There were three other children in the back seat. The children — ages 6, 6 and 7 — were in the back seat without a seatbelt. One boy was unresponsive. A father and son who heard the accident performed CPR on him. The three children suffered critical injuries and were airlifted to a hospital.
Two 18-year-old men were inside the Cadillac. The driver was taken to a local hospital with minor injuries, while the passenger was not injured.
Speeding has been an issue in the area for a while. Some homeowners in the neighborhood have suggested a traffic light prevent such fatal crashes.
Running Stop Signs
Many drivers don't follow the rules of the road. Some get through the situation unscathed, while others end up being ticketed or involved in a serious crash. In any case, not stopping at a stop sign is a risky situation.
When a person comes upon a stop sign, they are legally required to stop at the limit line, which is the white line next to the stop sign. If they go past it without stopping, they have run a stop sign, which can result in a hefty fine. Depending on where you live, the fine could be $100 or more.
When you run a stop sign, you also run the risk of a crash. You will likely hit another vehicle, a bicyclist or a pedestrian in the road. These crashes can cause explosions, serious injuries and even death.
But why don't drivers stop? Some are distracted or impaired. Some are spending or in a hurry. Others just don't notice the stop sign or maybe they don't see it because it is obstructed by a vehicle, tree or other object. For others, it is just their driving style to roll through a stop sign when nobody else is around.
Contact a Personal Injury Lawyer
As seen in this case, not following traffic signs and laws can cause crashes that can lead to serious injuries and even death. It's important that drivers stay alert and follow the rules.
The Houston auto accident attorneys at the West Law Office, PLLC can assist you in recovering compensation for your damages. To schedule a consultation, fill out the online form or call 281-347-3247.
Resource:
click2houston.com/news/local/2020/09/25/3-children-critically-injured-in-fatal-north-harris-county-crash/
https://www.houstonpersonalinjury.law/steps-to-take-after-a-texas-car-accident/