Bicyclist Killed in Hit and Run Crash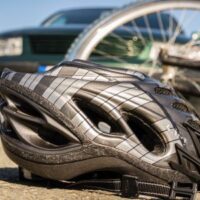 Bicycles are often found on roadways with passenger vehicles, SUVs, trucks, motorcycles, and other vehicles. They are small and can get easily hit by larger vehicles. When this happens, the bike rider can get seriously injured or even killed.
Sadly, a bicyclist was recently killed in a hit and run accident in Houston. The fatal crash happened on the evening of June 15 at 7099 Airline Drive on the city's northside.
A vehicle allegedly hit a bicycle and fled the accident scene. The bicyclist was killed in the crash. A description of the vehicle was not given. The Houston Police Department is investigating the cause of the crash and is still looking for the driver.
Causes of Bicycle Accidents
Bicycling can be a fun way to pass the time, but the truth is that riders face risks every time they get on their bike. Bicyclists are often put in dangerous situations by other drivers. Other drivers can be aggressive, causing a bike to run off the road or crash.
Some common causes of bicycle accidents include:
Distracted driving. Distractions are the top cause of all kinds of crashes, and bicycle accidents are no exception. When drivers are distracted by electronics or other things, they are not paying attention to the roadway. This means they may veer out of their lane or hit something, like a bicycle.
Going fast is not fun when you hit somebody. Motorists need to be mindful of their speed. Bicycles are especially common in residential areas, so it's important to slow down. Plus, going too fast makes it harder to slow down and avoid hazards in the road.
People who drink or do drugs and then get behind the wheel are dangers to themselves and everyone else on the road. Impaired driving is very dangerous, as it significantly reduces a driver's ability to make smart decisions. Many bicycle crashes are caused by driving while impaired.
Unsafe lane changes. Making a lane change can be extremely dangerous, especially when the driver is not looking in their blind spot. Before merging, a driver must first look to ensure that the lane is clear.
Running red lights and stop signs. Drivers need to follow traffic signs and signals at all times. Bicycle accidents are especially common at intersections, where all types of vehicles can be found. When drivers fail to look both ways for cyclists who have the right of way, the risk of an accident is very high.
Contact a Personal Injury Lawyer
Hit and run accidents hardly have good results. In most cases, someone is seriously injured or killed, which is why drivers tend to flee the accident scene. They don't want to be held responsible.
A Houston hit & run attorney from The West Law Office, PLLC can help you understand your legal options, especially if the driver cannot be located. Fill out the online form or call 281-347-3247 to schedule a free consultation.
Source:
abc13.com/houston-crime-airline-fatal-hit-and-run-bicyclist-struck-on-drive-accident/13388111/