Motorcyclist Dies After Hit And Run Crash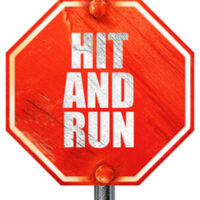 Drivers know that they need to stop when they are involved in an accident, but many fail to do so for a variety of reasons. Maybe they are impaired. Perhaps they don't have a license or insurance. In some cases, drivers think they have hit a deer or other animal.
Whatever the reason, fleeing an accident scene is considered a hit and run crash. These crashes often cause a lot of damages and injuries. Plus, fleeing an accident scene is illegal and can result in fines and jail time.
A recent hit and run crash in Texas had left a man fighting for his life. He passed away from his injuries several days later. The fatal accident happened in the early morning hours of August 19 on Mooney Road in Houston.
The 21-year-old man had just left his job at a warehouse located in the 1400 block of Mooney Road. Minutes later, he was knocked off his motorcycle by a speeding vehicle. The man's motorcycle skidded to a stop, causing sparks along the shoulder of the road. Multiple cars sped past the motorcycle after the accident, but nobody stopped to help. The motorcycle was totaled, left in pieces.
The man was taken to Texas Medical Center with his family by his side. He had been in critical condition since the crash. He never woke up after the accident. He was unconscious the entire time as doctors kept him paralyzed. He had significant brain swelling as well as broken bones and organ damage. Doctors had to remove a portion of the man's skull to stop the bleeding. According to the family's GoFundMe account, the man died several days later.
The man's best friend and co-worker was there when the accident took place, right before he went unconscious. He had just left the warehouse and not long after, there was a lot of noise. The man's friend heard cars racing and saw the man dying on the street.
The driver of the car never stopped. Police still haven't found the driver, although two abandoned vehicles were found near the accident scene. Surveillance video shows the crash as it happened. There are flames and smoke coming from the front end of the vehicle, so there is no doubt that the driver knew that a crash happened.
The family is struggling financially, as the man had no insurance. He leaves behind a 2-year-old child. 
Contact a Personal Injury Lawyer
Hit and run accident victims are often left to die due to  reckless behavior. Sadly, many do end up dying due to a disregard for human life.
Crash victims who do survive often suffer severe damages. Contact a Houston hit & run accident attorney from The West Law Office, PLLC right away to file a claim. Hit and run accidents can be complex, but we'll help you find legal options so you recover compensation. Fill out the online form or call 281-347-3247 to schedule a free consultation.
Source:
abc13.com/hit-and-run-man-by-car-a-motorcyclist-texas-medical-center/12151101/