TikTok Star, Mom Killed in Car Accident in Houston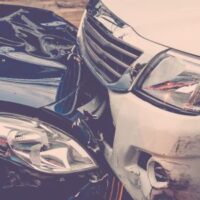 Many of us enjoy watching videos on the social media app TikTok. While some of the videos are stupid, like pulling pranks on others and engaging in dangerous stunts, others are more relatable because they are often humorous takes on everyday life. The stars of the videos are just like us. They are not your average celebrity. They go to work, run errands, and do other things like we do. And unfortunately, just like us, they can get involved in fatal car accidents.
Sadly, this was recently the case in Houston. TikToker Britney Joy Murphy and her mother were killed in a crash on the afternoon of June 19 on West Tidwell Road.
The 35-year-old woman, known as ThatGirlBritneyJoy on TikTok, and her 65-year-old mother were on their way to a Juneteenth celebration. Their Honda Civic was hit by a pickup truck on West Tidwell Road, near T.C. Jester Boulevard. The crash happened with such force that Murphy lost control and collided with a tree. Both she and her mother died from their injuries.
The pickup truck hit another vehicle before flipping over and landing on its roof. The driver, an 18-year-old old, was taken to a local hospital with minor injuries. The driver of the third vehicle was not injured.
Murphy's sister was driving by when she saw her sister's car at the accident scene. She was in disbelief as she realized her sister and mother were dead.
Police are still investigating the crash. So far, it does not appear that intoxication was a factor.
Murphy and mom are being returned to California for memorial services. A GoFundMe account was created to raise money for funeral expenses. So far, it has raised more than $107,000.
Murphy had more than 400,000 followers on TikTok who watched her funny videos about the 9-5 life. Everyone related to her stories and those of her characters as she talked about her jobs and the drags of working. She took the internet by storm and grew her following in just four months.
Murphy had just posted a TikTok video on the morning of June 19, just hours before her death. This tragic accident goes to show that vehicles are nothing to mess around with. A fatal crash can happen in an instant. Drivers need to always be alert while behind the wheel. They should always follow the rules of the road as well as any traffic signs or signals. They should never drive while distracted.
Contact a Personal Injury Lawyer
Car accidents are everyday occurrences that can take the lives of anyone — even internet stars or celebrities. Drivers need to be alert at all times when behind the wheel.
Involved in a crash? Seek legal help from a Houston car accident attorney from The West Law Office, PLLC. We'll help you get full and fair compensation for all your damages. Schedule a free consultation by filling out the online form or calling 281-347-3247.
Source:
khou.com/article/news/local/britney-joy-mom-crash/285-69ee704b-13ec-4fe2-80d2-4148e27061c0