One Child Is Injured or Killed Every 20 Minutes Due to Tip-Over Accidents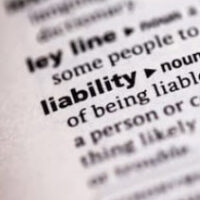 According to the latest reports from the Consumer Product Safety Commission, almost 460 children have died from tip-over accidents between 2000 and 2018 and, on average, one child is injured in one of these incidents every 20 minutes; usually due to climbing or pulling themselves onto furniture or an appliance. Most of the deaths involved children five or younger being crushed by the weight of an appliance, furniture, or television.
While the Commission is urging parents to take steps to ensure that these fixtures are placed on sturdy, low bases and avoid putting them where children might be tempted and able to climb, there have been a number of lawsuits filed against manufacturers for negligently designing some of these products that send thousands of people to the emergency room every year; most of them children.
IKEA Lawsuits, Recalls & Settlements
In 2016, IKEA had to recall millions of the "Malm" line of dressers after seven toddlers died in associated tip-over accidents. It was also revealed at that time that the furniture did not meet the voluntary safety standards associated with the Commission, which most American furniture manufacturers adhere to. The standards require that a unit does not tip over when a drawer is taken out and 50 pounds of weight is applied.
In 2016, IKEA reached a $50 million settlement with some of the affected families, while also donating $150,000 to children's hospitals. Still, it took the company more than 25 years to recall the furniture, having been placed on notice as far back as 1989, when the first death occurred, that they were too dangerous to sell to the public.
IKEA claims that the items would not have injured these individuals had they been anchored to the wall instead of freestanding, of course, in terms of reasonable foreseeability regarding how the products would be used, the company should have known that many consumers would simply leave the items freestanding versus anchoring them to the wall, as that is not a commonplace practice for dressers.  In addition, while IKEA later offered free wall anchor kits to customers in order to increase the safety of their products, if they were necessary in order to render the products safe, they should have been included with them in the first place.
Are These Voluntary Standards Good Enough?
Still, in spite of these recalls, children are still dying as a result of these tipped dressers. As a result, some parents argue that the existing standards and criteria are still inadequate to protect children from tip-over hazards, leaving American consumers to rely on a false sense of security.
Contact Our Texas Injury & Wrongful Death Attorneys with Any Questions
If you or a loved one was injured or killed by one of these products, contact our Houston wrongful death attorneys at The West Law Office today for a free consultation to find out about your options.
Resources:
fox17.com/news/local/consumer-product-safety-commission-459-children-have-died-from-tip-over-accidents
inquirer.com/news/dresser-tipover-ikea-lawsuit-conner-delong-american-home-furnishings-alliance-20190528.html
https://www.houstonpersonalinjury.law/e-cigarette-company-juul-hit-with-wrongful-death-lawsuit/