Injury at Texas Amusement Park Highlights Common Injuries Experienced Each Year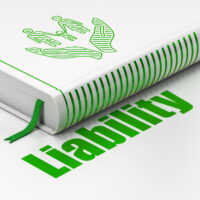 In July, Urban Air Adventure Park in Austin, Texas was sued for $1 million in damages for a personal injury a visitor incurred hitting his head on a piece of equipment that came down from the ceiling. The complaint alleges that the park failed to keep the facilities safe, and in doing so, caused the visitor a number of injuries, including spinal cord injuries and paralysis. The injured plaintiff had to be hospitalized and undergo two surgeries on his spine as a result. He is now suing the park for disfigurement, impairment, loss of earning capacity and household services, pain, mental anguish, and past and future medical expenses.
Injuries & Deaths
Unfortunately, injuries (and deaths) at amusement parks are all too common: According to the Consumer Product Safety Commission, in 2004, mobile amusement rides alone accounted for 2,500 non-occupational injuries treated in emergency rooms, and inflatable rides and bounces accounted for an additional almost 5,000 injuries treated in emergency rooms. Thousands of children in particular are injured on amusement park rides each year: According to a study done by the Center for Injury Research and Policy, the most common injuries that children experience in amusement parks are to their head and neck, followed by arms, face, and legs. The most prevalent are soft-tissue injuries, followed by strains, sprains, and broken bones.
And sadly, there are deaths as well: For example, in 2017, one person died and six were injured on a ride that malfunctioned at one state fair, and in 2016, several children fell out of or were decapitated by rides. Every year – as rides and parks claim to offer better, faster, etc. attractions – more and more people are injured or killed on the premises.
Oversight Is Minimal
It may surprise you to find out that there are no federal agencies involved in regulating and inspecting these parks; only the Consumer Product Safety Commission, which regulates portable rides alone. While, in most states (including Texas), state and local inspectors will regularly check theme parks, they are also largely self-regulated. For example, in Texas, there is largely private sector oversight via the Department of Insurance.
Still, the lack of federal oversight has sparked discussions: especially when a woman died falling 75 feet from a Six Flags over Texas' Texas Giant roller coaster. A number of safety advocates feel that it is time to create more stringent, consistent regulations for these parks.
Contact Our Texas Premises Liability Attorneys
Property owners must protect visitors from injuries and accidents while on their property. This includes not only thrill rides, but basic aspects, such as ensuring that there is enough lighting so that people do not trip and fall. If you or a loved one was injured or killed at a park in Texas, contact our Houston premises liability attorneys at The West Law Office today to find out how we can help.
Resources:
setexasrecord.com/stories/512771526-urban-air-adventure-sued-after-park-goer-smacks-head-suffers-spinal-cord-injury
cpsc.gov/s3fs-public/pdfs/amus2005.pdf