Several Fatal Pedestrian Accidents in Texas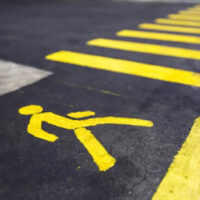 Many people choose to walk to get from place to place. However, there is always the risk of getting hit by a car. Pedestrian accidents happen on a daily basis across the United States. Sadly, several fatal ones have happened in Texas since 2021 started.
The first one happened on the afternoon of January 13 in Houston. A pedestrian was crossing Highway 6, near Memorial, when he was hit by an 18-wheeler. The man died at the accident scene. No other details were released, but the accident is still under investigation.
Another fatal pedestrian crash happened on the afternoon of January 25 in Henderson. A man was hit by a Nissan sedan while crossing the 200 block of Highway 64 West. He was found lying in the road. He died at the accident scene.
A third incident happened on the evening of January 26 in Harlingen. A 68-year-old man was crossing the intersection of E. Buchanan Avenue and South First Street when he was hit by a vehicle. A 25-year-old Harlingen resident was behind the wheel. The man was taken to a local hospital, where he later died.
Pedestrian Responsibilities
While it is often said that pedestrians always have the right of way, pedestrians do have the responsibility to cross a road when safe. They cannot assume that a vehicle will always stop for them, especially when they are outside of a crosswalk or crossing a busy road, such as a freeway. In fact, when a pedestrian does not follow traffic laws, is distracted while walking or is intoxicated, they can be held liable for their injuries.
There are things pedestrians can do to make crashes less likely to occur. For example, they can follow traffic signals. They should cross only when the signal says 'Walk." They should not cross when the signal says "Don't walk." They should also use the crosswalk at all times and refrain from crossing in places where they cannot be easily seen.
They should also pay attention when crossing the street, using their eyes and ears. They should not be looking at electronic devices or using headphones.
Driver Responsibilities
Motorists also have responsibilities. They should also make sure they are alert, which means they should not be distracted by cell phones and other drivers. They should also avoid being fatigued or intoxicated, which can slow down their reflexes and make accidents more likely. They should slow down and pay extra attention in parking lots, near schools and parks, and in other areas where pedestrians are present. They should obey traffic laws and avoid speeding, especially in dangerous weather conditions.
Contact a Personal Injury Lawyer
When a pedestrian is hit by a vehicle, they can suffer catastrophic injuries and even death. If your or a loved one has been involved in such an accident, make sure you seek compensation for your damages.
The Houston pedestrian accident lawyers at the West Law Office, PLLC can assist you with your pedestrian accident case. Schedule a free consultation today by calling 281-347-3247 or filling out the online form.
Resources:
khou.com/article/news/local/1-dead-after-auto-pedestrian-crash-in-west-houston/285-18e8b4c3-ae3b-420b-9949-9f90d1dd17b5
valleycentral.com/news/local-news/auto-pedestrian-crash-leaves-man-dead-in-harlingen/
cbs19.tv/article/news/local/pedestrian-killed-after-being-struck-by-vehicle-in-henderson/501-fd016d3c-b283-4fa8-a37a-b09ede08c795