2018 Was The Worst Year for Pedestrian Accidents, Especially in Texas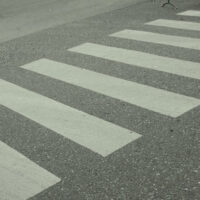 2018 was a dangerous year for pedestrians: More than 6,000 died in traffic accidents alone that year. While some of these were inevitably due to stretches of road missing crosswalks and people walking on the roads that also house rush-hour traffic, the real increase–according to the experts–has to do with an increase in SUVs on the road and both pedestrians and drivers distracted by smartphones.
Texas, is, unfortunately, one of the five worst states for pedestrian accidents: Alongside Arizona, California, Florida, and Georgia, pedestrian deaths in Texas made up nearly half of all the nation's pedestrian fatalities in 2018. It is no secret that a number of people are depending on transit or getting around by foot to survive, and this makes them especially vulnerable to roads that were designed for cars and semi-trailers.
Is The Explanation Simply Smartphones And SUVs?
Just since 2013, the number of drivers purchasing light trucks and SUVs has skyrocketed and far outpaced the purchase of compact cars, and when pedestrians are hit by SUVs, they are much more likely to die than those hit by regular cars because the vehicles are bigger and heavier. Compounding the problem are smart phones: According to the statistics, drivers and walkers are using cell phone data four thousand percent more frequently than they did 10 years ago, which means they are not watching the road.
What About Negligence at The City & Local Level?
Yet, distracted driving still involves more than just smartphones and SUVs; it involves drivers engaged in anything on the road but driving, such as petting their dog or talking to car passengers. Is it therefore also possible that cities simply aren't doing enough to address the problem?  Regardless of lowering speed limits, increasing the number of speed cameras, and other traffic calming measures designed to slow cars down, things only appear to be getting worse for pedestrians, indicating that more needs to be done regarding distracted driving.
As a result of this, a number of states are also considering ticketing drivers for engaging in distracted driving of all kinds; but what about also policing for failure to yield? According to the experts, a significant percentage of incidents involving drivers hitting pedestrians—alongside driver distraction—involves a failure to yield the right of way to pedestrians on the road.
If You or A Loved One Has Been Hurt, Contact Our Texas Pedestrian Accident Attorneys
Most pedestrians are killed each year due to negligence. If you or a loved one has been injured or killed in a pedestrian accident here in Texas, contact our Houston pedestrian accident attorneys at The West Law Office today to find out how we can help.
Resources:
silive.com/news/2019/03/city-continues-to-ignore-the-real-reasons-for-pedestrian-injuries-commentary.html
npr.org/2019/03/28/706481382/why-pedestrian-deaths-are-at-a-30-year-high