How Personal Injury Settlements & Medicare Interact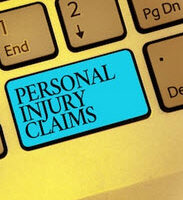 As attorneys who focus on personal injury litigation on behalf of plaintiffs here in Texas, we regularly receive questions about how settlements work, and, specifically, how they affect certain healthcare benefits, such as Medicare. This is especially relevant when it comes to accidents that lead to severe, debilitating injuries, especially those that require lifelong care.
In a nutshell, a personal injury attorney should work with you to do everything that is possible to protect your Medicare interests, as a failure to do so can disqualify you from receiving future benefits. While Medicare helps pay for doctors, hospital, and medication fees for those who have been receiving Social Security disability and/or who are 65 years old and older, it does not cover the many medical expenses associated with a personal injury liability lawsuit until the responsible party first covers a certain percentage of the care. This frequently leaves injured plaintiffs with the responsibility of having to pay Medicare secondary payer debts, as we discuss below.
A Medicare Set-Aside Fund
This means that you and your attorney may need to create a Medicare set-aside fund if some of your settlement proceeds are going to cover injury-related expenses, which is usually the case. Creating this fund demonstrates that you have put in a good faith effort to fund your care without entirely relying on Medicare; where failing to do so could provide a signal to the Centers for Medicare services that you may be looking into abusing the Medicare system. In fact, failing to do so can open you up to being sued, as, legally, there is an obligation to reimburse Medicare for payments after receiving a settlement or other proceeds; a portion of which is to pay for certain expenses.
There are four basic steps to establish a Medicare set-aside fund, including the following:
Determine if the fund is necessary with the assistance of your attorney;
If necessary, determine how much is necessary to set aside;
Use various tools available to you to put into place the most cost-effective funding solution, such as a structured settlement annuity; and
Put together a plan to ensure future compliance.

Contact Our Texas Personal Injury Attorneys to Find Out More
If you have been involved in a personal injury accident and have any questions or concerns related to settlements or medical expenses, contact our experienced Houston auto accidents attorneys at The West Law Office today to find out how we can help ensure that you receive the compensation you need to move on. You want to ensure that you work with a lawyer who understands what it means to deal with Medicare conditional payments and the risks you face; should something go wrong with those payments.
Resource:
milestone.legalexaminer.com/legal/personal-injury/are-you-going-to-lose-medicare-after-settlement/