Understanding the Basics of Personal Injury Law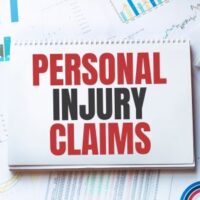 If you have been injured, and someone else was at fault, it's a good idea to understand the laws involved. Depending on the situation, you may be able to recover compensation from the liable party.
Each state has its own version of personal injury law. Also known as tort law, personal injury law allows an injured person to file a lawsuit in court and seek compensation for all losses stemming from the accident. The legal system allows the injured person to be compensated financially after suffering harm due to someone else's negligent or intentional conduct.
However, each state has a statute of limitations that applies. In the state of Texas, it is two years for personal injuries. This means you have two years from the date of the accident to file a lawsuit against the liable party. If you are even one day late, you will be barred from any type of financial recovery. That's why it's a good idea to have a personal injury lawyer on your side to help you through the process.
What is Negligence?
Negligence is a foundational concept of tort law. It refers to the failure to behave with the level of care exercised by a reasonable person. A person's actions or omissions of actions can be considered negligent.
Negligence consists of the following elements:
The defendant owed the plaintiff a legal duty.
The defendant breached that duty.
There is harm to the plaintiff.
The defendant's actions directly caused harm to the plaintiff.
What is Liability?
Liability is a crucial element when it comes to recovering compensation for personal injury claims. Liability is a legal claim against another person or entity. Liability means that a party can be held financially responsible for an accident victim's damages.
What Are Damages?
So what are damages? Damages refer to the losses you suffered in an accident. There are two main categories of damages in a personal injury case: special damages and general damages.
Special damages refer to economic losses, or anything that you paid out of pocket. These damages are easy to calculate. They include lost wages, medical bills, and property damage.
General damages refer to non-economic damages. These are intangible losses such as pain and suffering, disfigurement, loss of enjoyment of life, and emotional distress.
In some cases, punitive damages may apply. These damages are meant to punish the offender. There are caps involved in Texas, though, and understanding them can be confusing, so contact a lawyer to learn more.
Contact a Personal Injury Lawyer
If you have been injured and someone else is at fault, it's important to know the terminology involved in the realm of personal injury law.
Personal injury can happen in a number of ways. See how a Houston personal injury attorney from The West Law Office, PLLC can help you. We have more than two decades of experience representing injured victims throughout Southeast Texas. To schedule a free consultation, fill out the online form or call 281-347-3247.
Source:
forbes.com/advisor/legal/personal-injury/personal-injury-law/