Types of Personal Injury Cases You Should Know About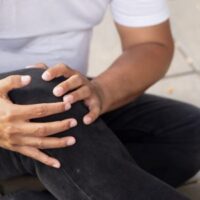 When you think of personal injury cases, car accidents may be the first to come to mind. However, injuries can happen at any time and in any number of ways. When you're outside of your home, you could fall victim to a variety of different accidents. It's best to understand the most common ones so you can be prepared. Here's a look at the most common ones.
Slip and Fall Accidents
A slip and fall can happen anywhere — indoors or outdoors. Outdoors, they can happen in parking lots, on stairs, and on sidewalks. They can occur due to ice, snow, and water. Poor maintenance can also cause broken steps and uneven roads, which can cause trip hazards.
Indoors, it's not uncommon for people to slip and fall in restaurants, stores, and hospitals. Wet floors and poor lighting are common issues. In any case, property owners can be considered negligent if they failed to maintain safe premises.
Dog Bites
Dog owners need to keep their pets under control. If they fail to restrain their dogs and keep them properly fenced, the dogs can escape and attack neighbors. Even if their dog has not shown aggressive tendencies in the past, a dog owner can be held liable for any injuries. Children and the elderly are most likely to be victims.
Workplace Accidents
Unfortunately, accidents can also happen in the workplace. Unsafe working conditions and employer negligence can cause serious injuries. An injured employee may be entitled to workers' compensation benefits. They can even pursue a personal injury lawsuit against a third party if the injuries are severe enough.
 Medical Malpractice
We go to the doctor to feel better, not worse. Unfortunately, though, negligence by doctors is common. Medical professionals do make mistakes from time to time, just like the rest of us.  Doctors, nurses, and hospitals can all be held accountable if a patient is injured due to negligence, substandard care, misdiagnosis, surgical errors, medication errors, and other forms of medical malpractice.
 Product Liability
We expect that the products we buy will work safely, but that is not always the case. A defective product can cause injury to a consumer. Under product liability law, the manufacturer, distributor, or retailer may be held responsible for defects in design or manufacturing or inadequate warnings.
Assault and Battery
Assault and battery is a common crime that can also lead to a lawsuit. If you are a victim of an intentional physical attack, you may not know that you can bring a personal injury lawsuit against the person who assaulted you/ You can seek compensation for medical bills, pain and suffering, and other damages.
Contact a Personal Injury Lawyer
Accidents happen, and they happen every day. By understanding the most common ones, you can get a look at your risk and find ways to stay safe.
If you are ever in an accident, act quickly. A Houston personal injury attorney from The West Law Office, PLLC can assist you if someone else's negligence is involved. We'll make sure you understand the processes involved so you can get full and fair compensation. Call 281-347-3247 or fill out the online form to schedule a free consultation.
Source:
forbes.com/advisor/legal/personal-injury/personal-injury-lawsuit/