Teen Pedestrian Killed In Houston Hit And Run Accident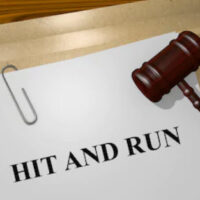 Pedestrians face dangers on Houston's roadways. Speeding and alcohol use are common, putting people at risk. Unfortunately, a teen was the latest victim of a pedestrian crash. The 19-year-old died after getting hit by a car.
The fatal accident happened in southeast Houston just before noon on April 16. The teen was crossing Martin Luther King Boulevard with another person when they were hit by a Chevrolet Cruze. The teen died at the accident scene.
The driver, a 20-year-old, did not stop. They kept on driving, hitting a light pole. The vehicle then caught fire with a 2-year-old in the back seat.
The driver was taken to Ben Taub Hospital, while the child was taken to Texas Children's Hospital. It is unknown if speed or alcohol were factors in the crash.
Pedestrian Safety
Everyone is a pedestrian at some point of their lives, so pedestrian safety should be a priority. But crashes and injuries remain high. More than 6,000 pedestrians are killed every year in the United States, with tens of thousands more injured.
Drivers have a responsibility to drive safely at all times. When they follow the speed limit and obey traffic signs and signals, they keep pedestrians safe. Plus, drivers should avoid alcohol use before driving, as this can impair judgment and cause drivers to make bad decisions while on the roadway.
Here are some other things drivers can do to keep pedestrians safe:
Be alert and look for pedestrians at every intersection and near parks.
Be prepared to stop when entering a crosswalk.
Use extra caution when visibility is reduced, such as at night or when weather conditions are poor.
Be extra cautious when backing up.
Here are some things pedestrians can do while walking to stay safe:
Obey the rules of the road.
Use sidewalks when possible.
Cross the street at an intersection; do not jaywalk.
Watch for cars in driveways and parking lots.
Do not walk when under the influence of drugs or alcohol.
Planners are working to make cities more walkable so that crashes are least likely to occur. Houston is walkable to some degree, but there is still a lot of work to be done. Some neighborhoods are more pedestrian friendly than others. A lack of space, poor road surfaces, difficult street crossings, and a lack of buffers can make things more dangerous for pedestrians. Residents should assess their neighborhoods, identify problems, and look for solutions. 
Contact a Personal Injury Lawyer
Pedestrian accidents are common in urban areas such as Houston. Getting hit by a car is a serious event that can result in catastrophic injuries or even death.
Liability in pedestrian accidents is determined by negligence. Get help from The West Law Office, PLLC. Our Houston pedestrian accident attorney has the expertise and knowledge to help you get the best outcome. Get full and fair compensation for your damages. To schedule a free consultation, call 281-347-3247 or fill out the online form.
Source:
abc13.com/teen-killed-pedestrian-hit-and-run-fatal-crash/11756426/